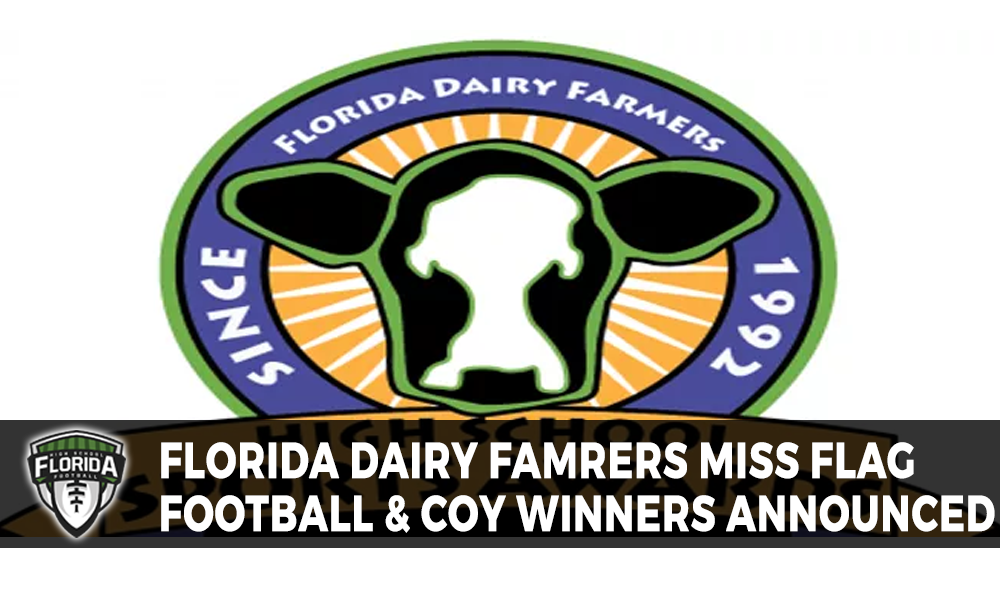 TAMPA, Fla. — After completing their most successful season in school history, Alonso senior quarterback Jazmin Rhoden and head coach Matthew Hernandez swept the Florida Dair Farmers Miss Flag Football and Coach of the Year awards for the 2018 season that were announced Thursday morning.
Rhoden led her squad to the Class 2A state title by completing 322-of-490 passes, for 4,015 yards with 71 TD passes and nine interceptions. She rallied her team from a 7-0 halftime deficit in the state title game against Seminole Ridge, throwing three second-half touchdown passes to complete a 19-7 comeback win.
Class 1A Player of the Year honors went to sophomore Emily Kemp of Robinson High School, who led her squad to the 1A state title by catching 90 passes for 1,133 yards and 29 TDs, throwing for 1,059 yards with 11 TDs and grabbing eight interceptions on defense.
Hernandez led Alonso to the state's only unbeaten record (17-0) that was capped with the win over Seminole Ridge in the Class 2A state championship game. In 11 years at Alonso, Hernandez has a career record of 132-37.
Joshua Saunders of Robinson High School won Class 1A coaching honors this year after leading his team to its third straight state title and fourth in five years, pushing his career record to 150-27 in 12 years at Robinson.
The Florida Dairy Farmers Sports Awards program exemplifies Florida Dairy Farmers' commitment to the state's youth. This is the 26th year of these unique awards as we honor the state's top athletes and coaches in all 30 FHSAA sanctioned and recognized sports. The program also emphasizes to young people the importance of keeping dairy products a primary part of their diet in their overall nutrition plan.
Information from the Florida Dairy Farmers press release was used in this report.