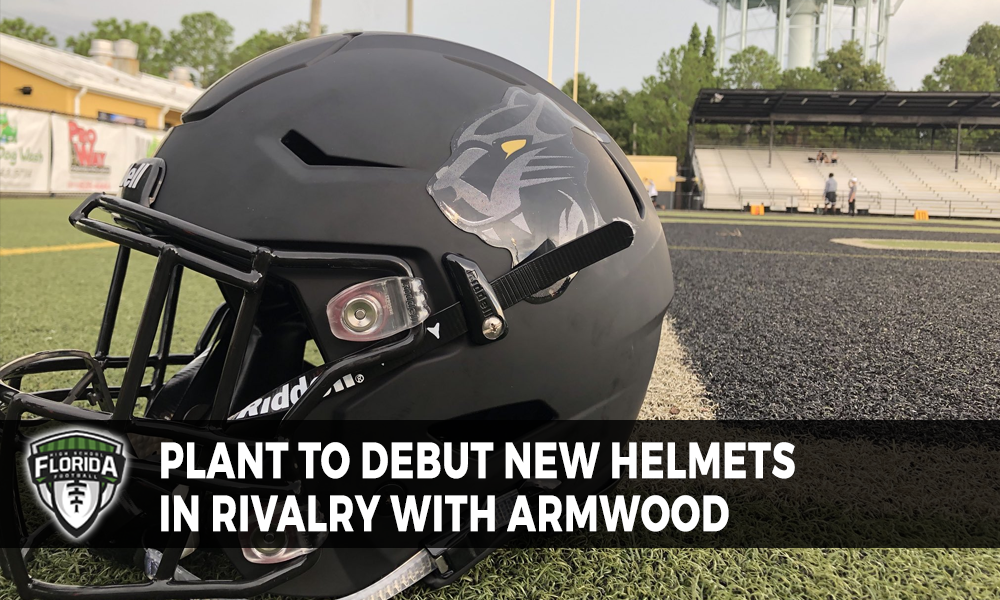 TAMPA, Fla. — It is a surprise no one saw coming with the Plant Panthers football team.
Tonight, the Panthers are ditching the traditional Plant Panther 'P' gold helmets tonight in its rivalry game against Armwood at Dad's Stadium starting at 7:30 p.m. Eastern.
Instead, you can say the dark side has shown up instead.
The dark side will feature a new solid black matte helmets with a dark black panther head featured as the decal on the helmet shown in this image tweeted out by Annie Sabo at WFLA-TV in Tampa:
#Plant debuting some sick new helmets tonight vs. Armwood. Coaches presented kids with these today, it came as a total surprise! @WFLA pic.twitter.com/YFoZzIhCEy

— Annie Sabo (@WFLAAnnie) September 7, 2018
However, just to get a better look at the helmets with the uniform combination that will feature a blackout look, take a look at these Instagram posts from Plant assistant coach Bo Puckett with the reveal to the players earlier this afternoon from head coach Robert Weiner:
You can say this will be a special treat for the fans to see the Plant Panthers in all-black tonight.
For the latest scores statewide including this game, you can follow our LIVE scoreboards on FloridaHSFootball.com by clicking here or LISTENING to the FloridaHSFootball.com Friday Night Scoreboard starting at 10 p.m. Eastern for the latest scores from the game by clicking here.