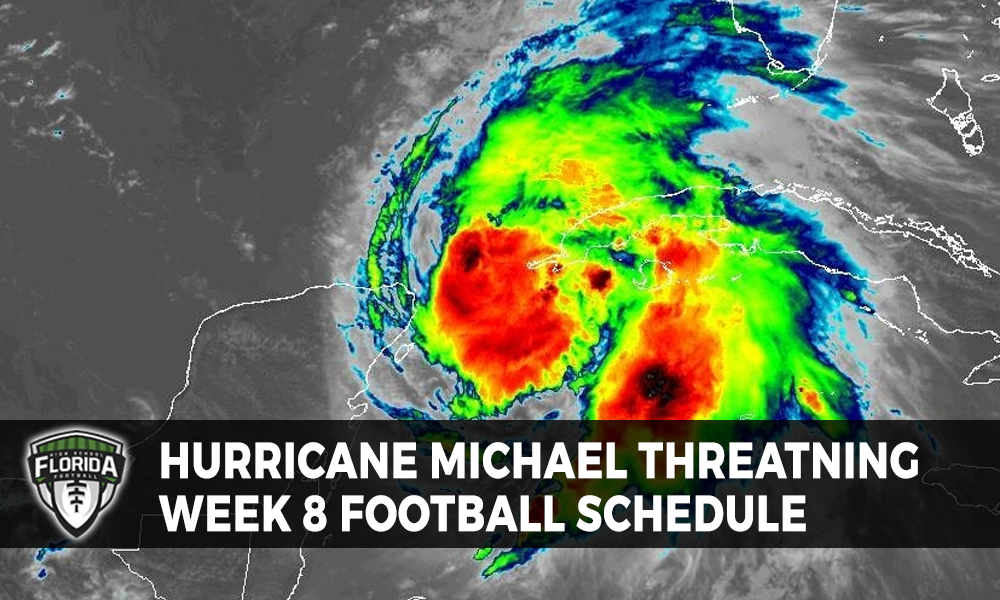 Help support the No. 1 Independent high school sports website in the State of Florida by becoming a FRIEND of FloridaHSFootball.com for as little as $3.00 per month by clicking here.
Hurricane Michael has formed in the Carribean Sea and is heading towards the Gulf of Mexico with Florida in its sights, particularly the Florida Panhandle and Big Bend regions. However, other regions of the state will feel some impact from Michael in one form or another due to the large size the storm has become since being named over 24 hours ago.
With that, the storm has already sent parts of the state into preparation mode with school closures being announced and evacuations starting up ahead of Wednesday afternoon's projected landfall.
Follow our LIVE UPDATE feed below for the latest information.
WEEK 8 SCHEDULE CHANGES & POSTPONEMENTS
• Lighthouse PCA at Franklin County – Fri 10/12 at 7:30 p.m. ET to Sat 10/13 at 1:00 p.m. ET