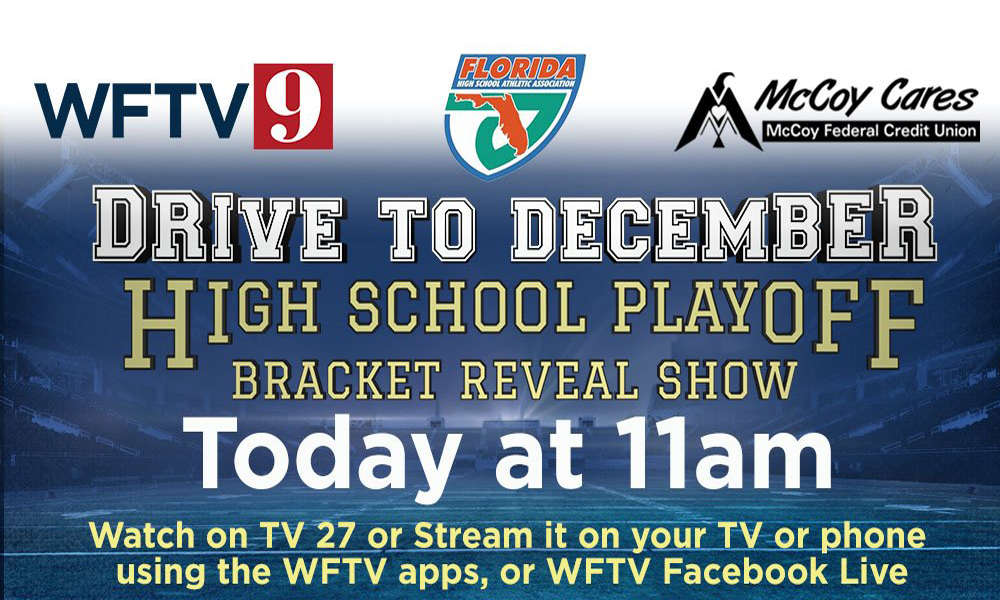 Here is how to watch today's FHSAA's Drive To December Playoff Reveal Show:
1. Download "WFTV Now" on Roku, Amazon Fire Stick Apple TV
2. Download the WFTV Channel 9 News App (iOS & Android)
3. Watch it live on WFTV's Facebook Page
4. Watch it live on WRDQ-TV 27 in Orlando
5. Visit WFTV.com
ALL STREAMING OPTIONS ARE FREE!
https://twitter.com/FHSAA/status/1059067742240686080