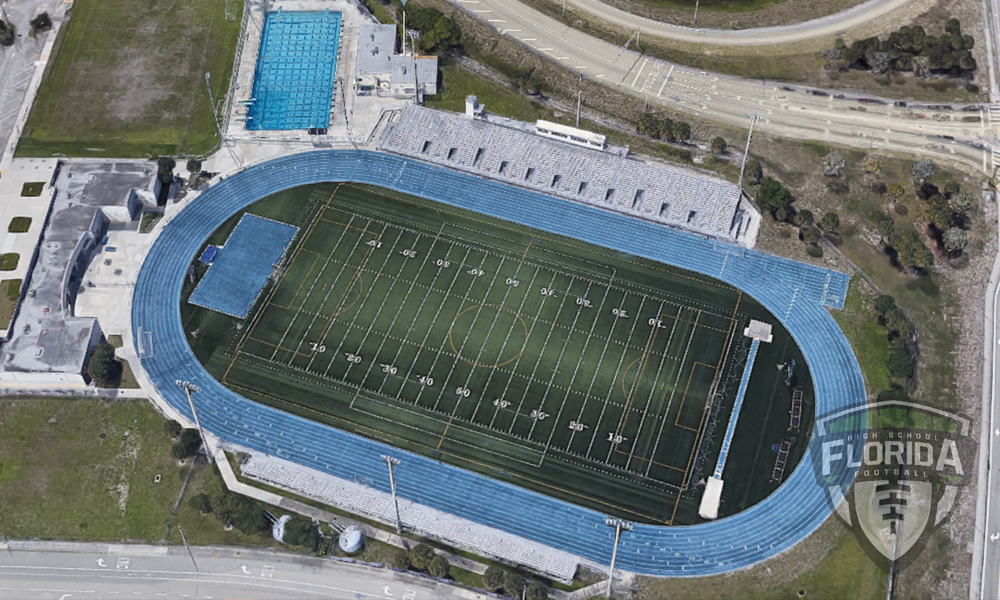 GAINESVILLE, Fla. — The Florida High School Athletic Association (FHSAA) announced yesterday that Boca Raton Community High School would once again host both the Girls Flag Football and Boys and Girls Lacrosse state championships while also adding on hosting duties for Boys and Girls Water Polo and Boys Volleyball which will all take place on May 9-11.
In a released statement from the FHSAA, Executive Director George Tomyn had a lot of high praise for the four state championship events to be hosted by Boca Raton and the School Board of Palm Beach County.
"We are excited to partner with the Palm Beach Sports Commission and the School Board of Palm Beach County to bring multiple sports to the same location for what is sure to be an action-packed event," FHSAA Executive Director George Tomyn said. "We expect this quadruple championship experience to provide our student-athletes, coaches and fans with a weekend they will never forget."
This is the first time that the FHSAA has put state championship events for four different sports into one central site over a weekend period.
Tickets for all events will be announced soon via GoFan, which is the exclusive digital ticketing provider for the FHSAA.
Flag Football State Championship Schedule
Saturday May 11
8:30 am 1A Semifinal #1
10:00 am 1A Semifinal #2
11:30 am 2A Semifinal #1
1:00 pm 2A Semifinal #2
3:00 pm 1A Championship
5:00 pm 2A Championship
Boys Lacrosse State Championship Schedule
Friday May 10
4:00 pm Semifinal #1
6:00 pm Semifinal #2
Saturday May 11
8:00 pm Championship
Girls Lacrosse State Championship Schedule
Thursday May 9
5:00 pm Semifinal #1
7:00 pm Semifinal #2
Friday May 10
8:00 pm Championship
Boys Volleyball State Championship Schedule
Friday May 10
4:00 pm Quarterfinal #1
5:30 pm Quarterfinal #2
7:00 pm Quarterfinal #3
8:30 pm Quarterfinal #4
Saturday May 11
10:00 am Semifinal #1
12:00 pm Semifinal #2
6:00 pm Championship
Boys Water Polo State Championship Schedule
Friday May 10
7:00 pm Semifinal #1
8:30 pm Semifinal #2
Saturday May 11
4:00 pm Championship
Girls Water Polo State Championship Schedule
Friday May 10
4:00 pm Semifinal #1
5:30 pm Semifinal #2
Saturday May 11
2:00 pm Championship