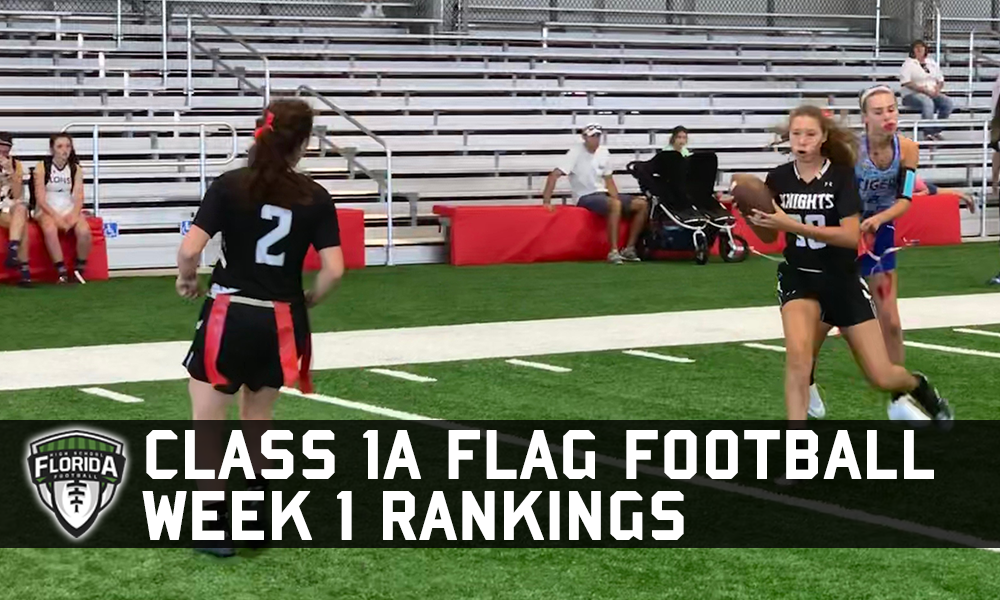 Each week during the season we update the Top 25 rankings in Class 1A providing our Top 10 teams as well as provide The Next 15 teams that we have ranked to complete the Top 25 rankings. Information used to determine the rankings include record, quality wins, defeating ranked opponents and strength of schedule (after Week 1). It is important that teams update their information with scores with us on a regular basis each week by emailing us score reports at flag@floridahsfootball.com, sending us a direct message on Twitter @FlaHSFootball or updating scores in the ScoreStream app.  Lack of information (scores) reported by the teams will only hurt their chances of being ranked, especially if they are having a solid season.
CLASS 1A
THE TOP 10
1. Robinson (Tampa)
NOTE: Best team overall in the Sunshine State. There is not so thing as a rebuilt at Robinson. For the Knights, it is always reloaded and go.
2. Miami Edison
NOTE: The Red Raiders still have a solid team to compete for a deep playoff run despite heavy graduation losses.
3. Clay (Green Cove Springs)
NOTE: Nine-team district does the Blue Devils no favors with the schedule, but still could make a deep playoff run again.
4. Godby (Tallahassee)
NOTE: There is talent that can get the Cougars into the playoffs and deep. However, the goal will be to avoid the trap come district tournament time.
5. Glades Central (Belle Glade)
NOTE: A question at quarterback might be a thing to keep an eye on but Glades Central will likely be in a three-horse race in District 1A-11 with Jensen Beach and Fort Pierce Westwood.
6. Monsignor Pace (Miami)
NOTE: With a schedule that sort of come together at last second along with talent on the roster, the Spartans might have enough to make a push to state this season.
7. Lincoln (Tallahassee)
NOTE: The Trojans are always one of the most competitive teams in Tallahassee year-in and year out and this year should be no different.
8. Harmony
NOTE: Good talent is lurking once again for the Longhorns and is easily the favorite in their district to get back to the playoffs after falling short last year.
9. Seabreeze (Daytona Beach)
NOTE: Seabreeze has been able to hold together a consistent level of success in District 1A-9 and should have a chance for potential deep playoff run this season.
10. Jensen Beach
NOTE: The Falcons will be in the mix for District 1A-11 this year once again and could have the pieces that put them back into the playoffs after just missing out last season.
RELATED: All-Classification Top 25 Flag Football Rankings for Week 1
THE NEXT 15
11. Florida High (Tallahassee)
12. Madison County (Madison)
13. Pembroke Pines Charter
14. Miami Jackson
15. Niceville
16. Brandon
17. Osceola (Seminole)
18. Choctawhatchee (Fort Walton Beach)
19. Tarpon Springs
20. Terry Parker (Jacksonville)
21. Orange Park
22. Crystal River
23. Suncoast (Riviera Beach)
24. Fort Pierce Westwood
25. Mainland (Daytona Beach)
RELATED: Class 2A Top 25 Flag Football Rankings for Week 1