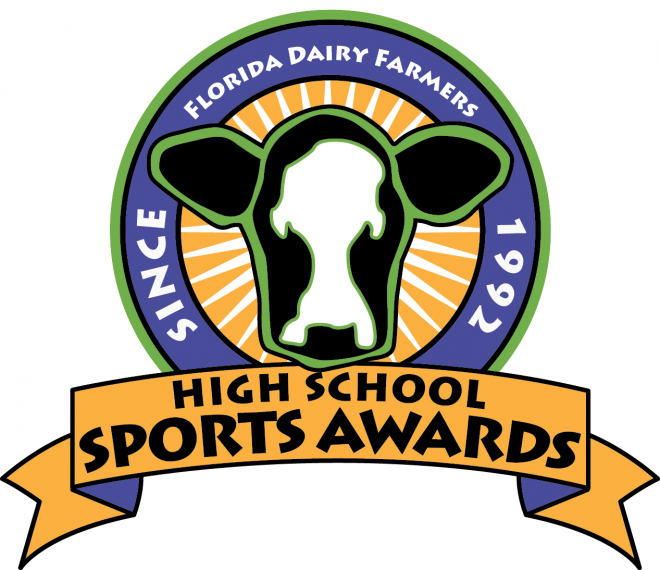 GAINESVILLE (Dec. 10) — The eight individual class finalists for the 2012 Florida DairyFarmers Mr. Football and Football Coach of the Year have been announced following balloting by a statewide panel of high school football coaches and prep media representatives.
Every finalist was the leading vote-getter in their classification, making each one the Player of the Year or Coach of the Year in his class. The two winners will be announced following a final round of balloting by coaches and media.
Following are the eight finalists for the 2012 Mr. Football Award:

Vernon Hargreaves III, Senior, Defensive Back, Tampa Wharton, Class 8A Player of the Year
Hargreaves, a Florida commit who is one of the nation's elite cornerback prospects, had 110 tackles (73 solo) with five INTs, five PBUs, five caused fumbles and two fumble recoveries for the 8-3 Wildcats.
Cord Sandberg, Senior, Quarterback, Bradenton Manatee, Class 7A Player of the Year
Sandberg, a Mississippi State commit, repeats as the Class 7A POY. He completed 187-of-267 passes for 2,672 yards, 35 TDs and only one INT and rushed for 606 yards and 10 TDs. He was 39-4 in his career as a starter.
Laremy Tunsil, Senior, Offensive Tackle, Columbia, Class 6A Player of the Year
Tunsil, one of the top O-line prospects in the nation, paved the way for a unit that had more than 5,100 yards of total offense and averaged 37 points a game. He allowed no sacks and graded out at 93% with 91 pancakes.
Tucker Israel, Sophomore, Quarterback, Lake Nona, Class 5A Player of the Year
Israel led the state in passing for the second straight year as the Lions (8-3) posted the best season in their four-year history. He was 249-of-360 for 3,685 yards and 37 TDs (both Central Florida records) with eight INTs.
Derrick Henry, Senior, Running Back, Yulee, Class 4A Player of the Year
Henry, an Alabama commit and repeat 4A POY winner, had 464 carries for 4,261 yards and 55 TDs, all single-season state marks. His 12,122 career yards broke Ken Hall's 59-year-old national record (11,232, 1950-53).
Mike White, Senior, Quarterback, University School, Class 3A Player of the Year
White, a South Florida commit, led the Suns to a 12-0 record and their first state title, completing 178-of-258 attempts for 2,176 yards and 22 TDs with two INTs capped by a 282-yard, two-TD game in the state final.
Kelvin Taylor, Senior, Running Back, Belle Glade Glades Day, Class 2A Player of the Year
Taylor, a Florida commit and repeat 2A POY winner, ran for 2,423 yards and 41 TDs as a senior. He holds the state career record with 192 TDs, and his 12,019 career rushing yards rank No. 2 all-time behind Henry.
Cedric Stokes, Trenton, Senior, Running Back/Defensive Back, Class 1A Player of the Year
Stokes ran for an area-best 2,014 yards and 28 TDs and added 69 tackles and four INTs in leading the 13-1 Tigers to their first state final. He had 260 all-purpose yards (192 rushing) in the championship game.
Following are the eight finalists for the Coach of the Year:

Rodney Wells, Orlando Dr. Phillips, Class 8A Coach of the Year
Wells, the 2012 Metro Conference Coach of the Year, led the Panthers (13-1) to 13 consecutive wins and the state's No. 1 ranking in Class 8A before their state semifinal loss. In two seasons, Wells is 23-2 overall.
Joe Kinnan, Bradenton Manatee, Class 7A Coach of the Year
In his 28th season at Manatee, Kinnan led the Hurricanes, the defending state Class 7A champs, to a No. 1 national ranking, a 13-1 record and the state semifinals. For his career, Kinnan is 280-70 at Manatee.
James Thomson, Gainesville, Class 6A Coach of the Year
In his second season, Thomson, who is 25-2 overall, led the Hurricanes to a 14-0 record, the state's No. 1 ranking in Class 6A and their first state championship game appearance since they won it all in 1980.
Michael DePue, Tampa Robinson, Class 5A Coach of the Year
In his final season, DePue, who spent 31 years at Robinson including the last 10 as head coach, led the Knights to a 12-2 record and their third state semifinal appearance in the last four years. He is 72-43 overall.
Tim Harris, Miami Booker T. Washington, Class 4A Coach of the Year
Harris, the only repeat coaching winner from 2011, led the Tornadoes to a 14-1 record and their second state championship (2007) with a 35-7 win over defending champ Jacksonville Bolles. He is 70-7 overall in six years.
Roger Harriott, University School, Class 3A Coach of the Year
Harriott, the only coach in the Suns' seven-year history who is 68-12 overall, led them to their first undefeated season (12-0) and state title. They beat Madison County, 24-17, in the championship game.
Mike Sonneborn, Dade Christian, Class 2A Coach of the Year
Sonneborn led the Crusaders to a 12-1 season capped by their first state championship game berth where they fell to University Christian, 28-10. In nine seasons, Sonneborn is 77-22 at Dade Christian.
Andrew Thomas, Trenton, Class 1A Coach of the Year
In his second year at Trenton, Thomas led the Tigers (13-1) to their best season in history, a No. 1 state ranking and their first state championship game appearance. Overall, Thomas is 24-2 with the Tigers.