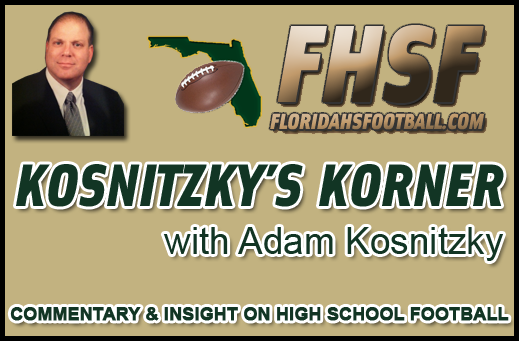 All of us view every aspect or every situation from a lens that represents our personal perspectives. I will root for every high school player and hope as many as possible are awarded opportunities to play at the next level in an institution for higher learning. However, when we look at this game from a school perspective, I am going to have an affinity for the schools in South Florida as I live here and was raised here.
I felt especially bad for Cypress Bay when they lost a 53-50 heartbreaker to Apopka in the 8A State Final on Saturday night. Cypress Bay is my neighborhood school. My nephew is an alum who once played on the team. I have watched many of the players blossom into young men over the years. To add to the emotion, I thought about the core players that suffered that heartbreaking 3 point loss to Central in the state semifinals in 2010, only to get a short redemption and fall short again by the same margin this past weekend.
People from my community who were at Citrus Bowl with me or saw the game on ESPN3, felt the loss was due to factors beyond the school's control. I won't make that argument. Apopka is a now a two-time state champion with a great staff and student body which represents many of the ideals of an elite program not only in Central Florida but our entire state.
In reflection, during my three hour drive home immediately after the game, my focus was more about what would be next for the visibly dejected seniors from Weston who I watched develop. I began to get my answer at Mile Marker 136 on the Florida Turnpike. The lanes in this area, just south of Fort Pierce, was closed do to a vehicle fire. As a result, from approximately 12:40 a.m. to 1:20 a.m. we were forced to occupy our time on the highway while service crews were assisting on the scene. When I looked out my car during this wait time, I noticed two Cypress Bay students innocently tossing a football to one another. Once we were cleared to pass through the area, it reminded me that in some respects it was just a game, and in other ways a life's lesson and that maybe this road to redemption never closed after all.
My response to the seniors is that it is now time to focus on finishing high school and getting ready for college. Embrace that you had a life experience most of us will never have as young men or adults.