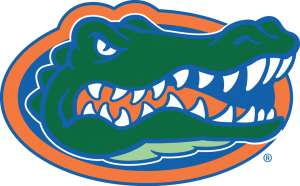 Updated at 10:38 PM ET – August 12
On Monday, the Florida Gators had one of the biggest one-day recruiting hauls in recent memory.
At around 4:45 PM EST, 2014 Plantation athlete Chris Lammons announced his verbal commitment to Florida on ESPNU's 'College Football: The Blitz'
Some would call landing one four-star recruit in one day a success. But how about landing another four-star AND a five-star in the same day! For Florida head coach Will Muschamp and company they did just that.
Later Monday night on a broadcast with 560 WQAM, Homestead wide receiver Ermon Lane and University School defensive back Quincy Wilson made their pledge to the Gators as well rounding out a massive day for Florida.
"We were all set on being Gators. I knew I was going to commit here for about a month now and it just feels good to be a Gator," Wilson later told me. "I had taken all my visits and Florida was my last one. Being at Friday Night Lights was just icing on the cake."
"When Quincy's dad took us up to Florida for spring practice I felt comfortable. I was just looking at the depth chart and I thought I could play right away," Lane added.
Being among the best in the country in their respective positions, the trio all had a great deal of attention surrounding their respective recruitment.
"It feels great. This process can be very stressful. I'm happy to make the decision before the season so I can focus on my senior season," Wilson said on the broadcast.
For the Gators, landing Lammons was a huge get. Lammons was heavily considering South Carolina until he had changed his mind at the last minute. Lammons said he wanted to commit to the Gamecocks on his July 25th visit; however, the Gamecocks did not have room for him in their 2014 class.
On August 25, Gator fans will be able to get a glimpse into the future as University School faces Homestead live in a nationally-televised game on ESPN. They will be able to watch future teammates go one-on-one literally as Wislon will likely be matched up against Lane the whole game.
Some people although think that Lammons and Lane may either flip or de-commit from Florida. Well Wilson has an opinion on the topic as well.
"I think we are all happy choosing Florida and that is where we are going to end up," Wilson said.
Lammons, Lane and Wilson had hinted for months that they would all commit to the same university — today they made that dream a reality.