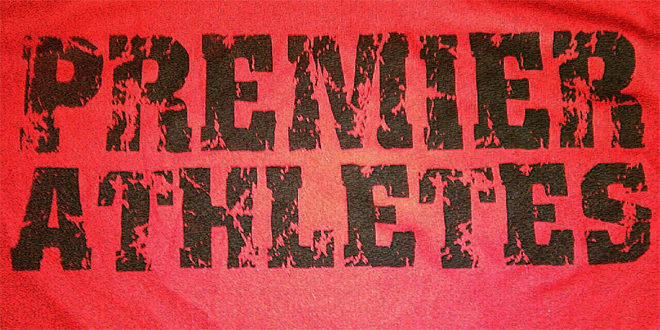 Every year after the state championship games, there is a period before 7-on-7 season and spring football starts. But with high school football now a year round sport, top prospects are looking for a place to train during the break.
Enter former NFL wide reciever, Sly Johnson. Johnson runs Premier Athletes which trains some of the top youth and high school players weekly.
Premier Athletes held it's Winter Showcase at Cardinal Gibbons on Sunday and many of the top underclassmen in south Florida came to display their talents. Below are some of the underclassmen who stood out to me.
2017 Cardinal Gibbons WR Leroy Henley:
As I was talking to 2014 Cardinal Gibbons receiver George Rushing, he warned me about this kid. He said, "This kid will be the number one receiver next year (at Cardinal Gibbons)." I was definitely intrigued by Rushing's words. The more I watched Henley, I found out that George Rushing was right. Henley has smooth footwork and can get off the press coverage easy. At 6'2″ 175 Henley already has great size as a freshman.
2015 Miami Northwestern CB Khalid McGee:
McGee (5'10" 185 pounds) is a bit of an unknown but has a good deal of offers already. McGee has fluid hips and nice footwork to play cornerback. Having seen him live twice now Khalid has shown improvement from the last time I saw him. With his 4.4 40-yard time McGee has good recovery time and is a smart player. McGee is a natural football player.
2017 Coconut Creek WR Emmanuel Greene:
As a freshman Greene recorded 60 receptions for 743 yards and 8 touchdowns. As a freshman that is unbelievable. Greene isn't all talk I soon learned. He was blowing past all the upperclassmen he was facing and was making the difficult catch. I'd say Greene runs a solid 4.4 or 4.5 40-time. His ability to go in-and-out of cuts is on another level. He could go for 1,000 receiving yards his sophomore year at the rate he is developing.
2016 St. Thomas Aquinas WR Sam Bruce
In my eyes, the player who had the best day out of anyone. Bruce, who just transferred from University School to St. Thomas Aquinas might have put on 15 pounds of muscle since I've seen him live in-season. Bruce is a definite natural at the position. Possibly because his uncle is former NFL star Isaac Bruce. He will also have the benefit of learning from St. Thomas Aquinas wide receivers coach Cris Carter. Bruce is a legit 4.3 40 guy and is thick as a brick. Bruce will have offers from everyone come his senior year. Florida and Florida State are thought to be leading for this star.
If you have a question, comment, or concern with this article please email me at NashWSports@gmail.com Please also send highlight tapes, player/team info, etc. to that address.