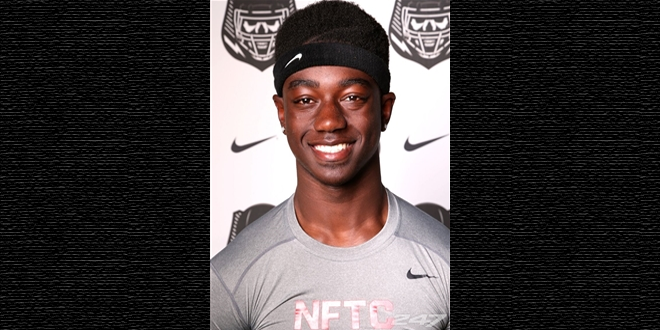 Tarvarus McFadden
Cornerback
6'3″
200
American Heritage (Plantation)
Class of 2015
The Recruiting Rankings
247 Sports Composite: 33 (National), 8 (FL)| Profile
247 Sports: 46 (Top 247), 7 (FL)
Rivals: 21 (National), 7 (FL) | Profile
ESPN: 84 (ESPN 300), 15 (FL) | Profile
Scout: 31 (National) | Profile
Current Verbal Commitment
Undecided
Question & Answer

Q: Who did you receive your first offer from and when?
A: Boston College during my sophomore year
Q: What is the most important thing you look for in a school?
A: I look for Academics, playing time, and the team.
Q: What is a hidden talent you have that people don't know you are able to do?
A: I can draw.
Q: What is on your pre game playlist?
A: Too much to point out specifically
Q: In 3-4 years where do you see yourself?
A: I see myself In college, getting ready for the [NFL] draft.
Q: What do you plan on studying in college?
A: I plan to study Criminal Justice or Sport Management.
Q: When did you have that moment where you knew you had the talent to play at an elite level in college?
A: All my life.
Q: Who do you model your game after?
A: Trying to start my own legacy and make people model there game after me.
Q: Growing up what college football team were you a fan of?
A: I didn't have a favorite.
Q: What is your favorite movie
A: My favorite movie is Pitch Perfect
Q: If you could meet any celebrity who would you pick?
A: I would like to meet Barack Obama
Q: What do you like to do in your free time?
A: I like to workout, hang out with my teammates and relax.
Q: What is your favorite quote?
A: "I can do all things through Christ who strengthens me" Philippians 4:13
Highlight Video

All photos courtesy of the players 247Sports profile.