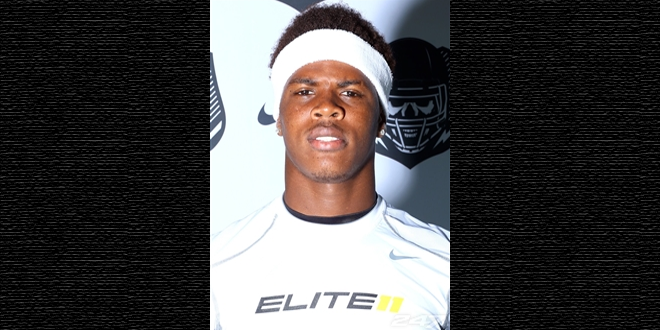 Deondre Francois
Quarterback
6'1
195
IMG Academy
Class of 2015
The Recruiting Rankings
247 Sports Composite: 152 (National), 22 (FL) | Profile
247 Sports: 244 (Top 247), 30 (FL)
Rivals: 170 (National), 26 (FL) | Profile
ESPN: 47 (ESPN 300), 26 (FL) | Profile
Scout: 274 (National) | Profile
Current Verbal Commitment
Undecided
Question & Answer

Q: Who did you receive your first offer from?
A: I received my first offers from North Carolina, USF, and Louisville.
Q: What is the most important thing you look for in a school?
A: If the program is family-oriented, has a reputation for winning or is an up and comer, and a strong coaching staff
Q: What is a hidden talent you have that people don't know you are able to do?
A: I can sing and dance.
Q: What is on your pregame playlist?
A: I listen to Drake and Lil Boosie
Q: In 3-4 years where do you see yourself?
A: I see myself in college, successful, getting my degree
Q: What do you plan on studying in college?
A: I plan to study sports medicine and physical therapy.
Q: When did you have that moment where you knew you had the talent to play at an elite level in college?
A: I had that moment sophomore year when I got my first 3 offers.
Q: Who do you model your game after?
A: I model my game after Russell Wilson, Aaron Rodgers, and a little bit of Dan Marino.
Q: Growing up what college football team were you a fan of?
A: I was a fan of the Miami Hurricanes
Q: What is your favorite movie
A: My favorite movie is Friday
Q: If you could meet any celebrity who would you pick?
A: I would like to meet Ace Hood.
Q: What do you like to do in your free time?
A: I like to work out and play basketball
Q: What is your favorite quote?
A: My favorite quote is " god gives his hardest battles to his strongest soldiers"
Highlight Video

Photo courtesy of prospects 247Sports Profile