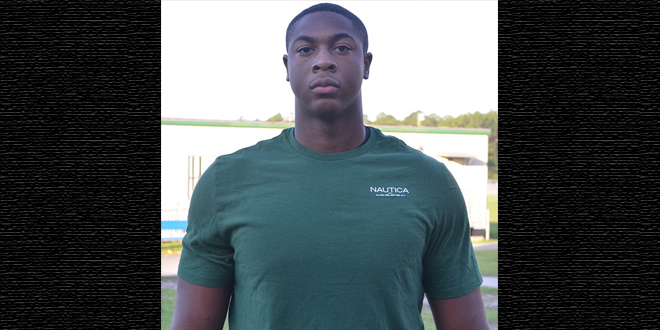 William Sweet
Offensive Tackle
6'7″
285
First Coast
Class of 2015
The Recruiting Rankings
247 Sports Composite: 543 (National), 72 (FL) | Profile
247 Sports: 50 (FL)
Rivals: 70 (FL) | Profile
ESPN: NR | Profile
Scout: NR| Profile
Current Verbal Commitment
North Carolina
Question & Answer
Q: Who did you receive your first offer from?
A: My first offer was from Cincinnati.
Q: What is the most important thing you look for in a school?
A: The most important thing is the Academics.
Q: What is a hidden talent you have that people don't know you are able to do?
A: I can do anything I put my mind to.
Q: What is on your pre game playlist?
A: I listen to Christian music
Q: In 3-4 years where do you see yourself?
A: I see myself Graduating with a degree, an assistant to an Athletic Director, and preparing for the NFL
Q: What do you plan on studying in college?
A: I plan to study human resources
Q: When did you have that moment where you knew you had the talent to play at an elite level in college?
A: I knew in 9th grade, always had faith, believed in god
Q: Who do you model your game after?
A: I model my game after Michael Oher
Q: Growing up what college football team were you a fan of?
A: I was a fan of FAMU
Q: What is your favorite movie
A: My favorite movie is Men in Black
Q: If you could meet any celebrity who would you pick?
A: I would like to meet Michael Jordan or Lebron James
Q: What do you like to do in your free time?
A: I like to relax and spend time with my family.
Q: What is your favorite quote?
A: "If you have faith nothing shall be impossible for you." Matthew 17:20
Highlight Video

All photos courtesy of the players 247Sports profile.