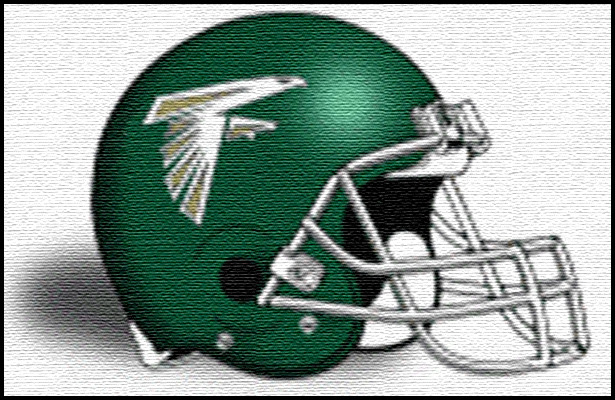 BRADENTON – For the first four minutes of the game, nothing seemed to go right for the Saint Stephens Falcons in a 23-21 win over Orlando Christian Prep Warriors, Friday night.
The Falcons saw in that first four minutes a fumble on the opening kickoff that was recovered by the Warriors, and then on their first drive, Senior Running Back Luc Goeders left with an undisclosed injury and never returned to the game.
Saint Stephens responded immediately to the first score, marching 74 yards down field in two plays in thirty seconds and found paydirt on a ten yard touchdown run by sophomore Alex Virgillio.
After stopping the Warriors on three plays on their next drive, the Falcons found the end zone once more on a 27 yard touchdown scamper by freshman Quarterback Fred Billy. Billy finished the game with 255 yards of total offense.
In Goeders absence senior running back Griffin Donnelly stepped up to the help the Falcons. Donnelly finished with 179 yards of total offense on the night on twelve touches.
However, both teams ultimately had struggles to deal with in the first half with a combined four turnovers between the Falcons and the Warriors.
Orlando Christian struck first for the first points of the game in the second quarter, connecting on a 32-yard touchdown pass from Stephen Marinas to Jordan Weber.
Orlando Christian Prep rotated two quarterbacks throughout the game with Marinas and Connor Marchionda. Both quarterbacks had 202 yards combined with three touchdowns and 1 interception.
Orlando Christian Prep struggled to consistently move the ball during the game, but excelled in having explosive plays as all three touchdowns scored on the night were receptions of 25 yards or more by Weber.
Both teams played a sloppy second half as the Falcons held on to defeat the Warriors.
Saint Stephens defense held tough throughout the night as they bended but did not break. The defense was led by junior defensive end Jacob Westberry who recorded three sacks and six tackles overall.
Sophomore linebacker Peyton Vining forced a fumble that was recovered by Senior Defensive End/Linebacker Nick Rodhouse for a 15 yard touchdown. Rodhouse recovered two fumbles on the night as well as pitched in four tackles.
The Warriors had six fumbles on the night with four of them getting in the hands of Saint Stephens.
"We saw good things in flashes. We need to be more consistent. We need to be more disciplined. I think discipline is the thing that we come away understanding has to be a goal," Saint Stephens coach Tod Creneti said.