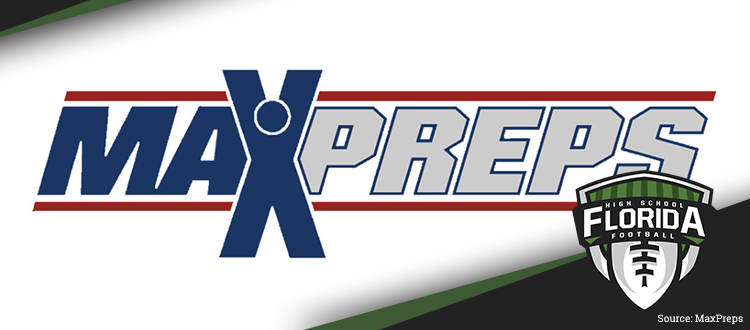 It is already the first day of June and with that comes the first set of national preseason high school football rankings.
MaxPreps, which released its Top 25 Preseason Early Contenders for the 2016 season has five teams ranked from Florida including two in the top five – with St. Thomas Aquinas taking the top overall spot for the preseason.
The Raiders which will be coming off a 13-1 season as the defending Class 7A state champions, will bolster a schedule that will include a road trip to Bishop Gorman (ranked No. 3 nationally) in Las Vegas at the end of September and short trip to defending Class 8A state champion Flanagan at the end of the season.
The Raiders will open up the 2016 season on Saturday, August 27 against Booker T. Washington, the defending Class 4A state champion.
IMG Academy comes in ranked No. 4 in the preseason rankings. IMG Academy which has played a traditionally tough independent schedule since its launch in 2013 will play several nationally ranked teams through out the course of the season.
Plantation American Heritage, which fell to Hallandale in the second round of the playoffs last season is ranked No. 11 to start the season. American Heritage will see Pat Surtain take over as head coach after Mike Rumph took a college coaching job at the University of Miami.
Defending Class 6A state champion Miami Central comes in ranked No. 14 to start the season and is expected once again to be a heavy favorite to win the Class 6A state championship once again. Along with them and Booker T. Washington, both teams will be seeking out their fifth consecutive state championship this season which would set a new state record for most consecutive state championships won.
Rounding out the Florida teams ranked in the Top 25, Jacksonville Trinity Christian comes in at No. 18 on the rankings. The Conquerors which have won three consecutive state championships will be taking on some challenging teams this coming season including a road trip to Cocoa as well as hosting No. 4 IMG Academy towards the end of the season.
Teams following up in the next 25 for Florida include No. 27 Armwood, No. 34 Booker T. Washington, No. 42 Miami Carol City and No. 44 Chaminade-Madonna. The next 25 rankings can be found here.