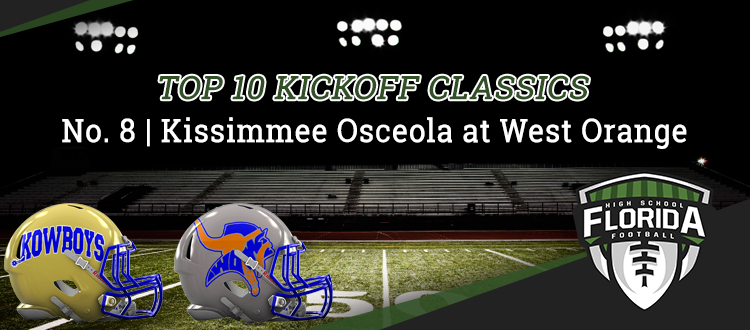 8. Kissimmee Osceola at West Orange
When: Friday, 7:00 p.m.
Where: Raymond Screws Field, Winter Garden
Why: There is a lot to love about this kickoff classic as it is a rematch of the two matchups these has last season – first in the preseason and then again in the Class 8A state semifinals – that had some fun and exciting finishes for fans of both programs. The later of those games did lift Osceola into the Class 8A state championship game, where they fell to Flanagan. However, that was then and this is now and both teams are going to be down a little bit compared to last season. The match-up here will all for both the Kowboys and Warriors to test out the players who will be filling the holes at some key skill position spots. This will be key if both teams want to repeat as district champions and reach the playoffs again this season.
Predictions
USA TODAY HSS Score Predictor: West Orange 28, Osceola 27
Josh's Prediction: West Orange 24, Osceola 21
Who do you think will win?