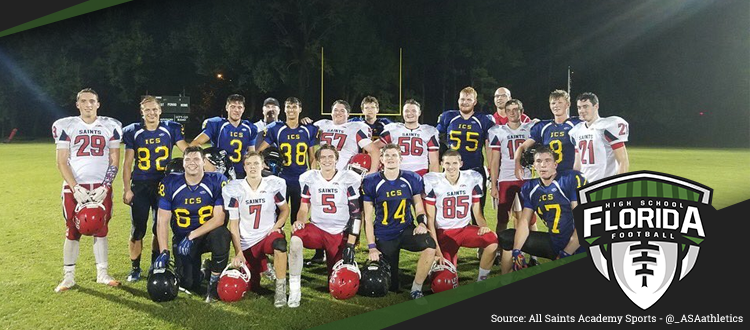 The Sunshine State Athletic Conference, the 32-team independent-based conference with teams from Jacksonville to South Florida is encouraging their teams to participate in the #OneLoveSportsChallenge this season.
So what is the #OneLoveSportsChallenge? Here is what it is about according to the section dedicated to the challenge on the SSAC's website.
The #OneLoveSportsChallenge  is an initiative to show that even rivals can come together at the end of a game.  With the recent tragedies in our country and communities, as an organization whose purpose is to mold high school students into successful young men and women, we felt it was important to be an example of how opponents can still have appreciation and respect for the other team.  At the end of each game, participating members will come together and take a group photo as a sign of unity and respect for their competition.  At the end of the day, we all share one love – Sports!
Sure enough, the first teams to take part of the challenge last night were All Saints Academy out of Winter Haven and International Community School out of Winter Park.
#OneLoveSportsChallenge…Please see https://t.co/SH5GfOiGRF and take the challenge too! @_ASAathletics @icscomets pic.twitter.com/3VVfLMavKQ

— SSAC Football (@SSACFootball) August 19, 2016
This game featured a tight contest that saw All Saints walking way with a 21-20 win after International Community missed the extra-point on their last touchdown.
SCORE ALERT

International Community School 20
All Saints Academy 21
Final #PolkCountyFootball#FLHSFB

— Polk County Football (@polkcountyFB) August 19, 2016
However, in the end, we feel that all teams, not just those in the Sunshine State Athletic Conference should do this season and we hope to see the FHSAA join in on the backing of this challenge as well that will certainly promote great sportsmanship throughout the state!