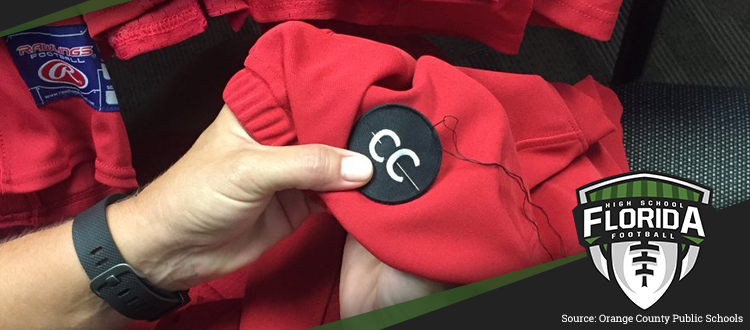 ORLANDO, Fla. – The Edgewater Eagles spent Friday night honoring one of their own as they took on Winter Park in the kickoff classic at Frank E. Lough Stadium on Edgewater's campus.
Cory Connell, a former Eagles football player, was one of 49 people that were shot and killed when the Pulse Nightclub in Orlando was attacked on June 12 by a suspected terrorist, according to WFTV-TV in Orlando.
Connell, who was 21, would have turned 22 this past Thursday and his mother Tara was there for the tribute. The tribute, she told WFTV, made here even more thankful for the community's support since Cory died.
"I miss him every day. I miss him." – Tara Connell, Cory Connell's mother.
The result of the tribute saw retired Connell's No. 81 jersey retired during a ceremony at halftime.
However, the tribute went just beyond the ceremony as a tribute patch honoring Cory was placed on the jerseys of each of the Eagles' uniforms. Those patches will be worn for the entire season, according to multiple reports from various Orlando media outlets.
Edgewater Eagles kick off game w memorial patches for #pulse victim Cory Connell @news6wkmg pic.twitter.com/qwfADSv5y6

— Erik Sandoval (@ErikSandoval) August 19, 2016
And the line to get into the game and to honor Cory stretched for a good length
Long line to get into tonight Edgewater high school game. #pulse victim Cory Connell honored @news6wkmg pic.twitter.com/ea6QRlFJfb

— Erik Sandoval (@ErikSandoval) August 19, 2016
In the end, the game itself might not have really mattered for Edgewater with Winter Park walking away with a 35-6 win. The spirit of Cory Connell, however, will live on for forever at Edgewater High School.