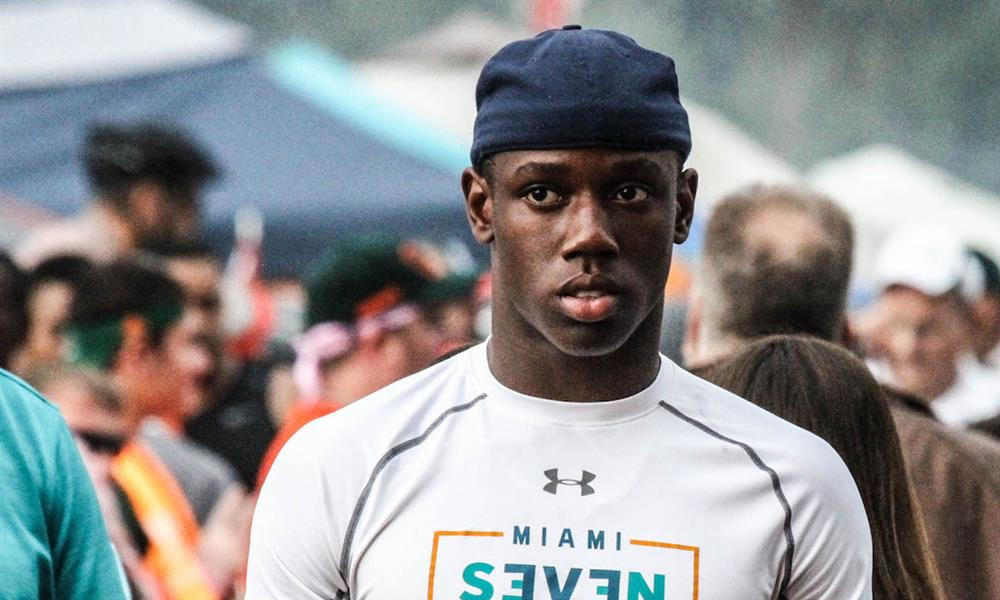 After weeks of research and compiling information, we are getting closer to releasing the FloridaHSFootball.com All-State teams for the 2016-17 season. However, first things first, we have our nominees ready for all eight classes as to who will be named to the following awards:
Most Valuable Player
Offensive MVP
Defensive MVP
Coach of the Year
The MVP will be selected from one of the 10 finalists for Offensive and Defensive MVP from each classification.
As an added bonus, you can vote until 8:00 PM EST / 7:00 PM CST Thursday, February 2 for the Fan's Choice on each of these awards which will be revealed when the teams are released to the public, most likely sometime next week.
Make sure to tell your friends and family about the voting as well which can easily be shared to Facebook and Twitter through the social sharing buttons on top or bottom of the article.
INDEPENDENT OFFENSIVE PLAYER OF THE YEAR NOMINEES
ATH/QB Fred Billy, Jr., Saint Stephen's Episcopal (Bradenton)
54 of 113, 1,007 yards, 9 TDs, 3 INTs; 129 carries, 1,228 yards rushing, 22 TDs; 22 tackles, 3 TFL, 4 PBUs, 1 FR on defense
WR Kevin Austin, Jr., North Broward Prep (Coconut Creek)
41 rec, 1,021 yards, 13 TDs; 46 carries, 454 yards rushing, 6 TDs; 7 kick returns for 217 yards, 1 TD
QB Kai Patterson, So., Windermere Prep
120 of 194, 1,923 yards, 27 TDs, 2 INTs; 56 carries, 323 yards rushing, 5 TDs
WR Will Seelman, Sr., Windermere Prep
55 rec., 1,034 yards, 16 TDs
RB Jacob Baptiste, So., Archbishop McCarthy (Southwest Ranches)
233 carries, 1,967 yards, 25 TDs
INDEPENDENT DEFENSIVE PLAYER OF THE YEAR NOMINEES

DL Austin Hall, Jr., St. John Paul II (Tallahassee)
75 tackles, 15 TFL, 12 sacks, 2 INTs, 4 FR
LB C.J. Calero, Jr., Gulliver Prep (Pinecrest)
75 tackles, 7 TFL, 6 sacks, 3 FR
DL Louie Nammour, Sr., Christ's Church Academy (Jacksonville)
52 tackles, 8 sacks, 2 FF, 2 FR, 1 defensive TD
LB Austin Harrell, Sr., Aucilla Christian (Monticello)
144 tackles, 4 TFL, 2 sacks; 94% blocking grade on the offensive line

DB Anthony Gomez, Sr., North Broward Prep (Coconut Creek)
19 tackles, 6 INTs, 8 PBUs, 24 punt returns for 222 yards, 3 TDs
INDEPENDENT COACH OF THE YEAR NOMINEES

Tod Creneti, Saint Stephen's Episcopal (Bradenton)
Guided the Falcons to their first Sunshine State Athletic Conference title with a 11-1 overall record after coming up just short last season.
Matt DiBernardo, Oak Hall (Gainesville)
Has turned a struggling program around going from 1-8 in 2014 to 17-2 overall in the last two seasons including the school's first undefeated season ever as the North Florida Football Conference champions.

Bill Motta, St. Edward's (Vero Beach)
Led a surprising team that reached the Sunshine State Athletic Conference, finishing with a 7-3 overall record with a schedule that saw constant changes due to weather and other factors.

Keith Allen, King's Academy (West Palm Beach)
Allen led King's Academy to an undefeated 11-0 season and capturing the final Southeastern Football Conference championship.
Byron Walker, Archbishop McCarthy (Southwest Ranches)
Led the Mavericks to back-to-back Gold Coast Football Conference championships as well as back-to-back seasons with at least 10 wins.