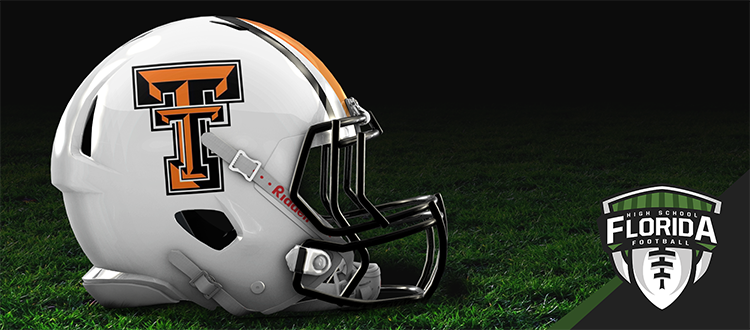 GAINESVILLE, Fla. — For the next two years, Trenton's football team will have to find a way to compete in the playoffs as a member of Class 4A and not the rural Class 1A after the school self-reported a recent recruiting violation by a student-athlete at Trenton that was transmitted through social media.
In a letter that was sent to the school and obtained by FloridaHSFootball.com from the Florida High School Athletic Association, said the that the violation occurred involving an exchange from the student-athlete at Trenton Middle/High School with another student-athlete at Williston High School.
The exchange violated FHSAA Bylaw 6.3 and Policy 36.1.1 which involves athletic recruiting.
Under FHSAA Policy 36.1.1, more specifically, Policy 36.1.2.3, that a school's responsibilities for the conduct of its interscholastic athletic program include responsibility for including those of the school's athletic interest, which the FHSAA's interpretation also includes student-athletes representing one or more sports programs within the school.
As such the school has been fined $2,500, only which of $250 is due up front immediately to the FHSAA. The school can have the remaining amount held in abeyance until June 1, 2019, as long as no other violation of FHSAA Policy 36.1.1 occurs.
Also, Trenton's athletic department will be placed on administrative probation until June 1, 2019, but if other violations occur during this time could result in increased penalties which may include expulsion from the FHSAA.
The administrative probation will also require all coaches of sports at Trenton to undergo a workshop that specifically addresses the contents of FHSAA Bylaw 6.3 and Polices 36 and 37 (improper contact and impermissible benefits). Similarly, all student-athletes will undergo a similar workshop as the coaches address the same areas.
In addition to the penalties and workshops assessed by the FHSAA, the student-athlete that committed the violation will have to write a letter of apology to Williston's head football coach.
As for the reassignment to Class 4A for football only is part of Policy 36 (Policy 36.5.3.6) and Florida Statute 1006.20(2)(b)(1) that gives the FHSAA the authority to move a team up in classification for a sport if a violation of Policy 36 occurs. Per enrollment numbers, Trenton would be considered a Class 3A program if the school was not part of the Rural Classification, which is was the rationale given in moving Trenton to Class 4A.
Trenton does have 10 business days as of yesterday to appeal the severity of the penalties to the FHSAA, if they so desire.
FloridaHSFootball.com has reached out to Trenton Middle/High Principal Cheri Langford and Head Football Coach Bill Wiles for comments in regards to the penalties and the football team's reassignment to Class 4A, but has not responded as of publication of this article.
Letter from the FHSAA to Trenton Middle/High School
FHSAA Notice of Violations and Penalties to Trenton Middle/High School by Florida HS Football on Scribd