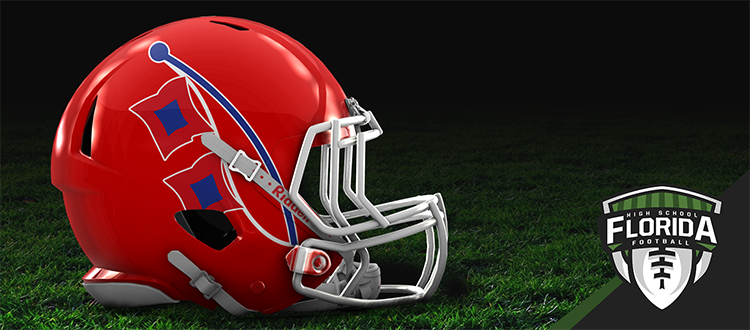 MANATEE HURRICANES
2017 Schedule
* — indicates District 8A-6 contest
Week 1 — Fri. Aug. 25 — Lakeland
Week 2 — Fri. Sep. 1 — @ Palmetto
Week 3 — Fri. Sep. 8 — Braden River
Week 4 — Fri. Sep. 15 — Newsome*
Week 5 — Fri. Sep. 22 — @ Alonso*
Week 6 — Fri. Sep. 29 — @ Steinbrenner*
Week 7 — Fri. Oct. 6 — Palm Harbor University*
Week 8 — Fri. Oct. 13 — @ Sarasota Riverview*
Week 9 — Fri. Oct. 20 — Riverview (Riverview)*
Week 10 — Fri. Oct. 27 — BYE WEEK
Week 11 — Fri. Nov. 3 — Venice
FOUR DOWNS
FIRST DOWN
Key Non-District Game: Right out of the gate with Week 1, the Hurricanes will face a crucial key non-district game in Lakeland. This game itself sparks an old rivalry back onto the schedule against two of the state's perennial programs. A win here could set the tone for the Hurricanes for the rest of the season. However, a loss here wouldn't mean all is lost for the Hurricanes, but it will make the rest of the non-district schedule against Palmetto, Braden River, and Venice all more crucial to winning.
SECOND DOWN
Key District Game: Considering it came down to almost a four-way horse race last year for the district, anything could happen. However, Manatee will likely have that Week 5 date against Sarasota Riverview circled as that was was the team that kept them from winning the district. Winning this game here could lead them back to being district champions, however, if the game is lost, it will make it highly crucial for the Hurricanes to win the rest of the schedule for potential playoff seeding.
THIRD DOWN
Playoff Points: Manatee won't have too much room for error in the non-district games given the fact the majority of their district could still be looked as rather weak. While the Hurricanes will have the benefit of 15 bonus points to put towards their overall point total, a lost district game, plus a lost non-district game could put their seeding for a wildcard spot at the lower end, especially if more than half the district finishes below .500. However, as it has said before, win the games you are supposed to win, you will be in the playoffs.
FOURTH DOWN

Biggest Takeaways & Thoughts: Got to give Manatee credit for bookending the schedule with Lakeland at the start and Venice at the finish. Manatee has taken the fact to make sure that their non-district schedule was as tough as it could be. Manatee does put Braden River back on the schedule for the first time in several years, but the schedule displaces the longtime rivalry against Southeast (which for the sake of both teams this will help and allow Southeast to rebuild the program back up). Overall, not much fault you can find with Manatee's schedule despite the fact that the district they have to play with is one of the weaker ones you will find in Class 8A.

Sign Up For Our Newsletters