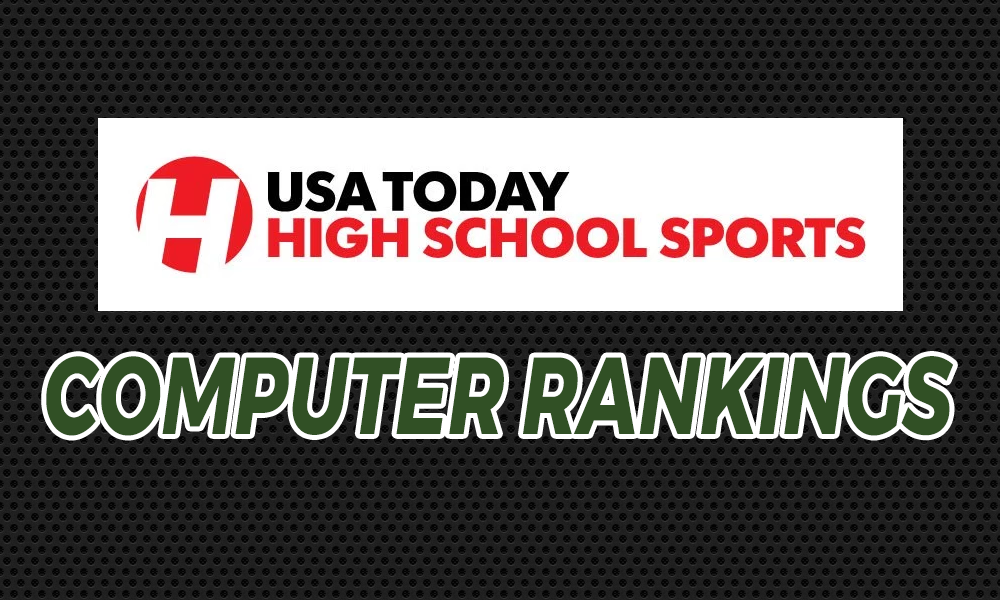 Help support the No. 1 Independent high school sports website in the State of Florida by becoming a FRIEND of FloridaHSFootball.com for as little as $3.00 per month by clicking here.
Each week during the season we will compile the computer rankings from our content partners at USA TODAY High School Sports using the USA TODAY Sports Computer Rankings that includes the Super 25 computer rankings national and for Florida.
On this list will include the Super 25 for Florida, plus a breakdown of the rankings by each classification following the same format of a Top 10 for Classes 5A-8A and a Top 5 for Classes 1A-4A. Since IMG Academy is ranked by the computer despite being classified as an independent, they will be included for the Florida Super 25 computer rankings only.
Here are the USA TODAY Sports Computer rankings heading into Week 1.
FLORIDA SUPER 25
1. IMG Academy
2. St. Thomas Aquinas
3. Miami Carol City
4. Miami Central
5. Miami Northwestern
6. American Heritage (Plantation)
7. Booker T. Washington (Miami)
8. Miami Southridge
9. Cocoa
10. Mainland
11. Venice
12. Trinity Christian (Jacksonville)
13. Plant
14. Lake Gibson
15. Armwood
16. Cardinal Gibbons
17. Dr. Phillips
18. Vero Beach
19. Coral Gables
20. Lakeland
21. Columbus
22. Robert E. Lee
23. Jesuit
24. Flanagan
25. Dwyer
CLASS 8A
1. Miami Southridge
2. Dr. Phillips
3. Vero Beach
4. Coral Gables
5. Columbus
6. Flanagan
7. Seminole (Sanford)
8. Deerfield Beach
9. University (Orange City)
10. Lake Brantley
CLASS 7A
1. St. Thomas Aquinas
2. Venice
3. Plant
4. Lakeland
5. Robert E. Lee
6. Dwyer
7. Bartram Trail
8. Viera
9. Columbia
10. Winter Haven
CLASS 6A
1. Miami Carol City
2. Miami Central
3. Miami Northwestern
4. Mainland
5. Lake Gibson
6. Armwood
7. Vanguard
8. Miami Norland
9. Navarre
10. Charlotte
CLASS 5A
1. American Heritage (Plantation)
2. Trinity Christian (Jacksonville)
3. Cardinal Gibbons
4. Jesuit
5. Bolles
6. Bishop Moore
7. Ponte Vedra
8. Miami Jackson
9. Hallandale
10. Jones
CLASS 4A
1. Booker T. Washington (Miami)
2. Cocoa
3. Miami Edison
4. Raines
5. South Sumter
CLASS 3A
1. Chaminade-Madonna
2. Oxbridge Academy
3. Melbourne Central Catholic
4. Berkeley Prep
5. Clearwater Central Catholic
CLASS 2A
1. University Christian
2. Champagnat
3. Northside Christian
4. Cambridge Christian
5. First Baptist (Naples)
CLASS 1A
1. Pahokee
2. Madison County
3. Blountstown
4. Baker
5. Dixie County