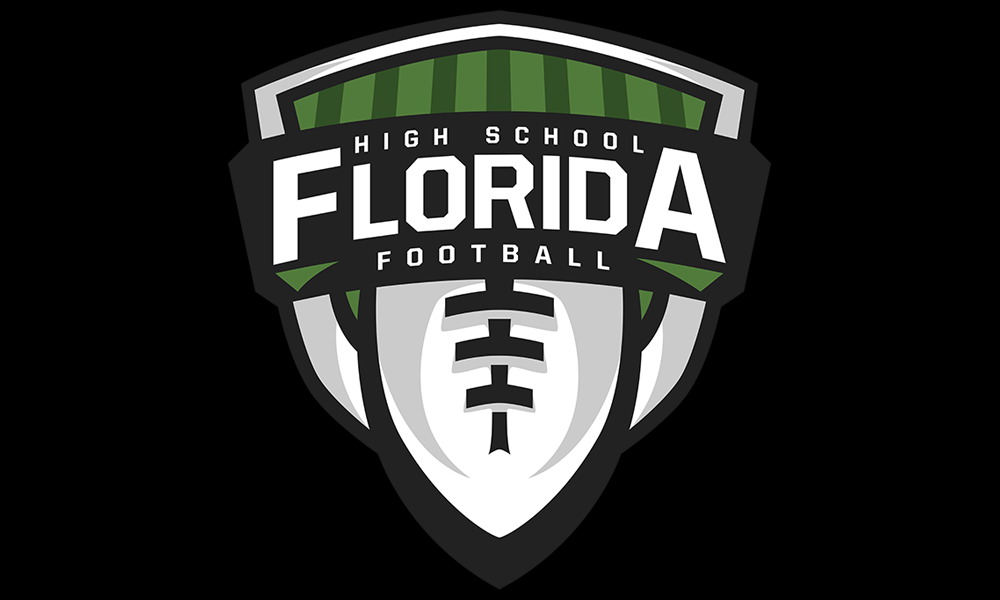 Flag Football District Tournaments are this week and we are taking a look at each district in every region of the state giving you the times, matchups, quick insight about the district and a prediction on who will emerge as the district champion and advance to the FHSAA regional playoffs. The Road To Boca Raton starts here!
DISTRICT 2A-6
at Bloomingdale
Tournament Dates
Semifinals – Monday
Championship – Wednesday, 6
Seeding
#1 Riverview
#2 Bloomingdale
#3 Newsome
#4 Tampa Bay Tech
Semifinal Matchups
#1 Riverview vs. #4 Tampa Bay Tech, 5
#2 Bloomingdale vs. #3 Newsome, 7
Quick Hit: Having seen both Riverview and Bloomingdale play this season, they are clearly the two teams that could and should emerge to play for the district championship. However, which team should it be? Considering last year's district champion, East Bay, is not in the tournament this year, the path is much clearer for both. For Riverview, a win here would be huge as they would be district champions for the first time in 10-plus years as a program. For Bloomingdale, a district championship would put them back in the playoffs for the first time in two years. Tampa Bay Tech and Newsome could play the role of the spoiler here but we are not expecting this to happen especially with Riverview after dropping a game unexpectedly to Tampa Bay Tech a few weeks ago. The question is who to really pick to move forward. This could be a tough choice.
Predicted District Champion: Riverview
DISTRICT 2A-7
at Plant
Tournament Dates
Semifinals – Monday
Championship – Wednesday, 7
Seeding
#1 Alonso
#2 Plant
#3 Wharton
#4 Steinbrenner
Semifinal Matchups
#1 Alonso vs. #4 Steinbrenner, 5
#2 Plant vs. #3 Wharton, 7
Quick Hit: Alonso has been by far the most dominating team in this district. There are no questions they are by far the best team in Class 2A. However, with two of the top five teams in the same classification being in the same district that can raise the bar up even more. With defending Class 2A state champion Plant being in this very same district and the other top-five team, this district has everything you want to see as a fan. The biggest question is there anyone in this district that can stop Alonso? Alonso has shutout the rest of the teams in this tournament and some of them were not pretty. In fact, the only team that was able to score on Alonso was defending Class 1A state champion Robinson in the final game of the regular season last week. Steinbrenner and Wharton will be looking for everything in pulling off a major upset, but it is going to be a tall order take down the top two seeds in the district.
Predicted District Champion: Alonso
DISTRICT 1A-6
at Brandon
Tournament Dates
Semifinals – Monday
Championship – Wednesday, 7
Seeding
#1 Brandon
#2 Lennard
#3 Southeast
#4 Spoto
Semifinal Matchups
#2 Lennard vs. #3 Southeast, 5
#1 Brandon vs. #4 Spoto, 6:30
Quick Hit: This district could be a toss-up given the improved play by Lennard, some shaky times by Brandon and the fact we have a team in Southeast who has not even played any of the other three teams in this district because of the way the split the district up. Let's start with Southeast first. This is their second-year of Flag Football and has played mostly a round-robin schedule with the other Manatee County schools. This not ideal, especially if you want to advance and make the regional playoffs. Brandon has had some shaky games here but is by far the top team in the district. Grant the two games at the Bloomingdale tournament last month were lost on last second scores, they did not close to being competitive with Alonso back at the start of the season. I think that tells you the gap of team quality in this district. Whoever does emerge from the district could be a one-and-done depending on who emerges from District 1A-5.
DISTRICT 1A-7
at Robinson
Tournament Dates
Semifinals – Wednesday
Championship – Friday, 7
Seeding
Subdistrict 1
#1 Robinson
#2 Jefferson
Subdistrict 2
#1 Brooks-DeBartolo
#2 Chamberlain
Semifinal Matchups
#1 Brooks-DeBartolo vs. #2 Jefferson, 6
#1 Robinson vs. #2 Chamberlain, 7:30
Quick Hit: Just declare Robinson the winner and move on… alright, alright, let me be fair here. The split of this district this season helped teams out like Jefferson and Brooks-DeBartolo allowing them to schedule at a bit easier pace. However, while Jefferson has felt the wrath of Robinson's team, Brooks-DeBartolo has not. This is why it might prove advantage wise that could push Jefferson into the championship round versus Robinson. Either way, don't expect things to be too competitive here, especially if the other team on the other side is named Robinson.
Predicted District Champion: Robinson