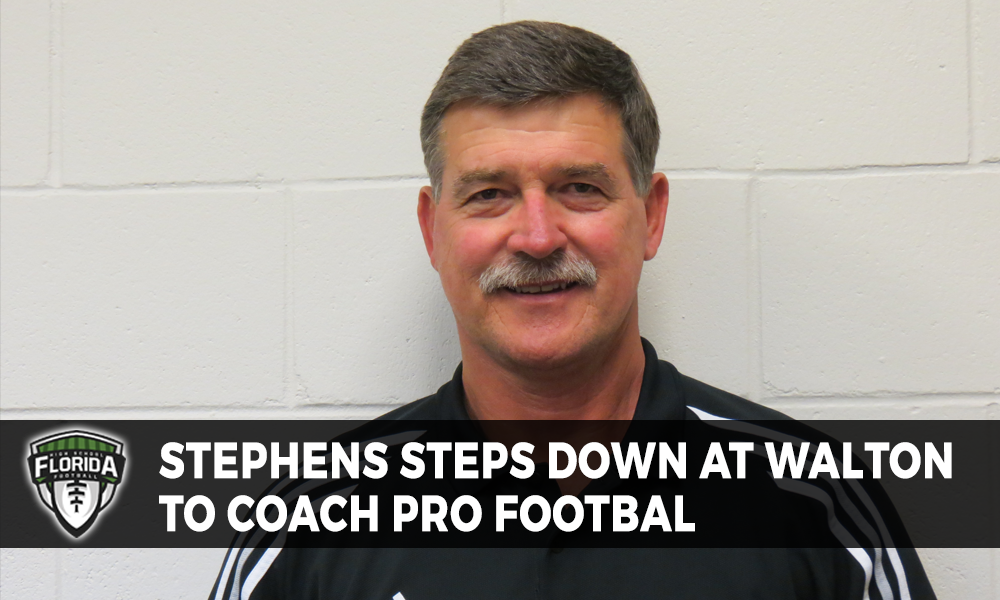 With the first day of practice came a change for the Walton Braves on the football field.
Jimmy Ray Stephens, who has spent the past six seasons as the head man for the Braves, announced he was stepping as the head football coach and athletic director to join Steve Spurrier with the new Orlando Alliance of American Football Leauge (AAF) team set to launch in Spring of 2019, the Northwest Florida Daily News reported.
The timing for the change all came about as Stephens had initially agreed to a position with the Orlando AAF team came earlier in the summer, but now with a clear starting contract date of October 1, Stephens told the Daily News that the best course of action would be to step down.
This is not the first time that Stephens has been lured away from coaching high school football to coach on a Steve Spurrier-led team. In fact, Stephens was lured away from being the head coach at Fort Walton Beach in 1993 to coach tight ends at the University of Florida in a stint that lasted nine seasons including coaching on the 1996 national championship team.
As such, Walton wasted no time promoting assistant coach Bobby Moore to take over as head football coach and athletic director, Stephens told the Daily News, saying "it was a natural move for him to take over."
Read more at the Northwest Florida Daily News