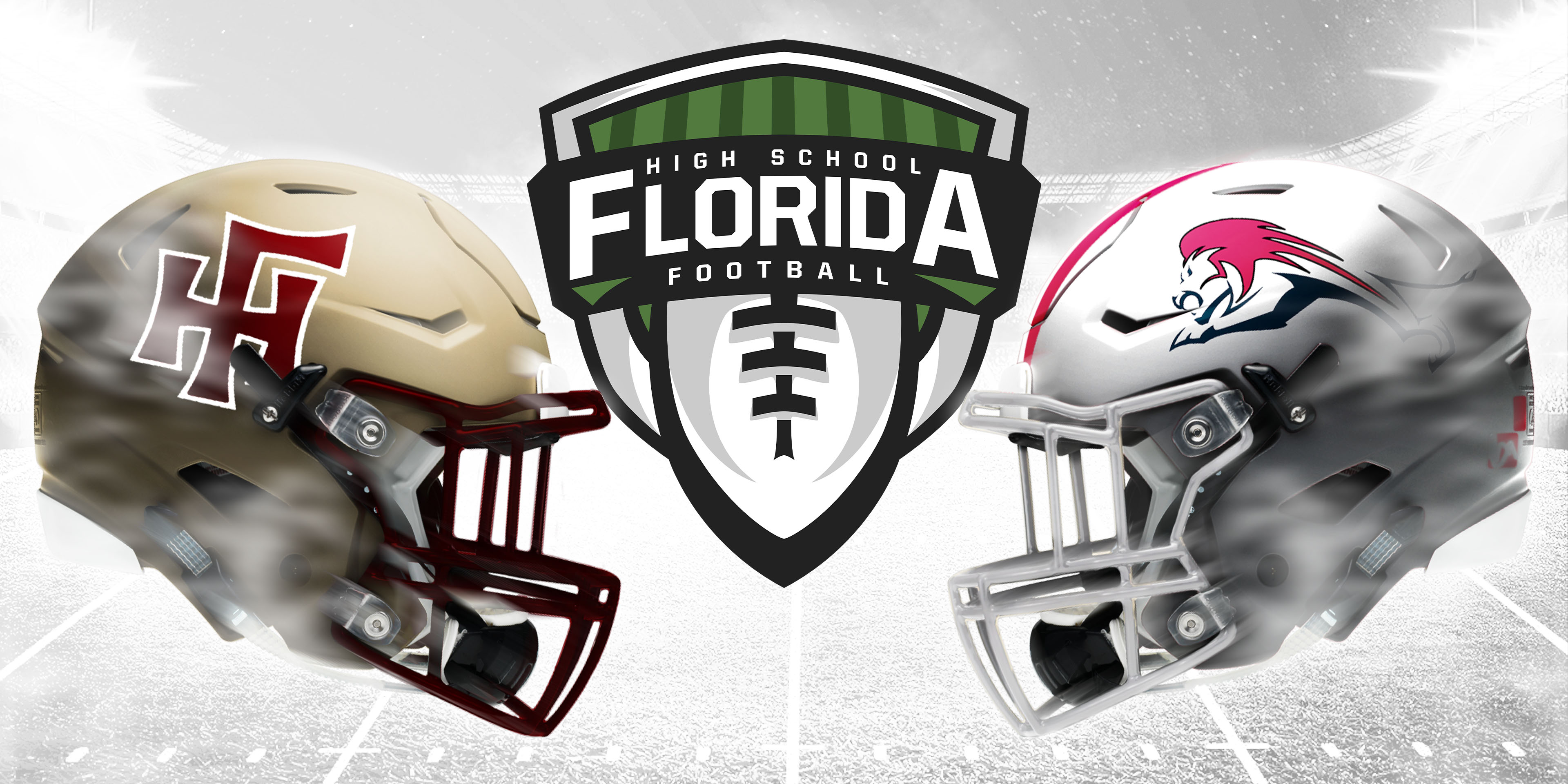 CLASS 3A STATE CHAMPIONSHIP
Florida High Seminoles vs. Chaminade-Madonna Lions
WHEN: Friday, December 6
WHERE: Gene Cox Stadium, Tallahassee
KICKOFF: 7:00 p.m. ET
TICKETS: $12 – advance purchase (Go Fan); $15 – at the gate
WEB STREAM: Spectrum Cable ($9.99 fee; free for Spectrum Customers)
RELATED: 2019 Class 3A Playoff Bracket
RECORDS: Florida High – 12-1; Chaminade-Madonna – 11-2
RANKINGS: Florida High – No. 2 in Class 3A by FloridaHSFootball.com; Chaminade-Madonna No. 1 in Class 3A by FloridaHSFootball.com
COACHES: Florida High – Jarrod Hickman, 15th year; Chaminade-Madonna – Dameon Jones, 4th year
HOW THEY GOT HERE: Florida High –  defeated Episcopal 48-19 in the regional semifinals; defeated Pensacola Catholic 21-14 in the regional finals; defeated Lakeland Christian 42-10 in the state semifinals; Chaminade-Madonna – defeated Somerset Silver Palms 56-0 in the regional semifinals; defeated Calvary Christian (Fort Lauderdale) 35-0 in the regional finals; defeated Clearwater Central Catholic 28-7 in the State Semifinals
SKINNY: This is Florida High's first-ever state championship appearance in school history after being denied five previous times under the father and son duo of Mike Hickman and Jarrod Hickman. Jarrod has been the head coach since 2005 after taking over from his father. For Chaminade-Madonna this is their fourth straight state championship game appearance and eight overall in school history. They are going for the third straight state championship. For Florida High keep an eye on quarterback Willie Taggart Jr is the guy that will give Chaminade-Madonna fits with his ability to throw the ball around like he wants to. He has thrown for nearly 2,000 yards and 19 touchdowns this season in leading the Seminoles. He also has nearly 800 rushing yards and 10 more touchdowns on the ground to his credit. With the Lions mixing it up on who is passing the ball, look for them to rely on the services of junior running back Thaddius Franklin who has been a ball hog for them season rushing over 1,900 yards this season and 23 touchdowns. He will be hard to contain and keep out of the endzone.
RELATED: Statewide 'LIVE' Scoreboard
OUTLOOK: This is going to be the biggest game of the year for Florida High – their biggest game in school history, as a matter of fact – and their toughest opponent they will have faced all season long. Chaminade-Madonna hasn't thrown the ball around as much as they have in previous seasons relying mostly on Franklin to get the job done on the field. If Florida High were to win this game they will have to effectively plug up any holes on the defensive line to keep Franklin at bay. On the flip side, Chaminade-Madonna has to be prepared for Taggart Jr's. arm with his ability to throw it to where here wants to. If the Lions can shut him down and force the Seminoles into the ground-game it could put a lot of pressure on the Florida High defense to keep the game in check. Still the biggest thing at the end of the day is talent and the Lions have talent on both sides of the ball which is why they have been the top team in Class 3A over the last several years and that will likely be the edge for them to repeat as state champions once again in what will likely be a packed house given the fact this is a de facto home game for the Seminoles.
PREDICTION: Chaminade-Madonna 34, Florida High 24