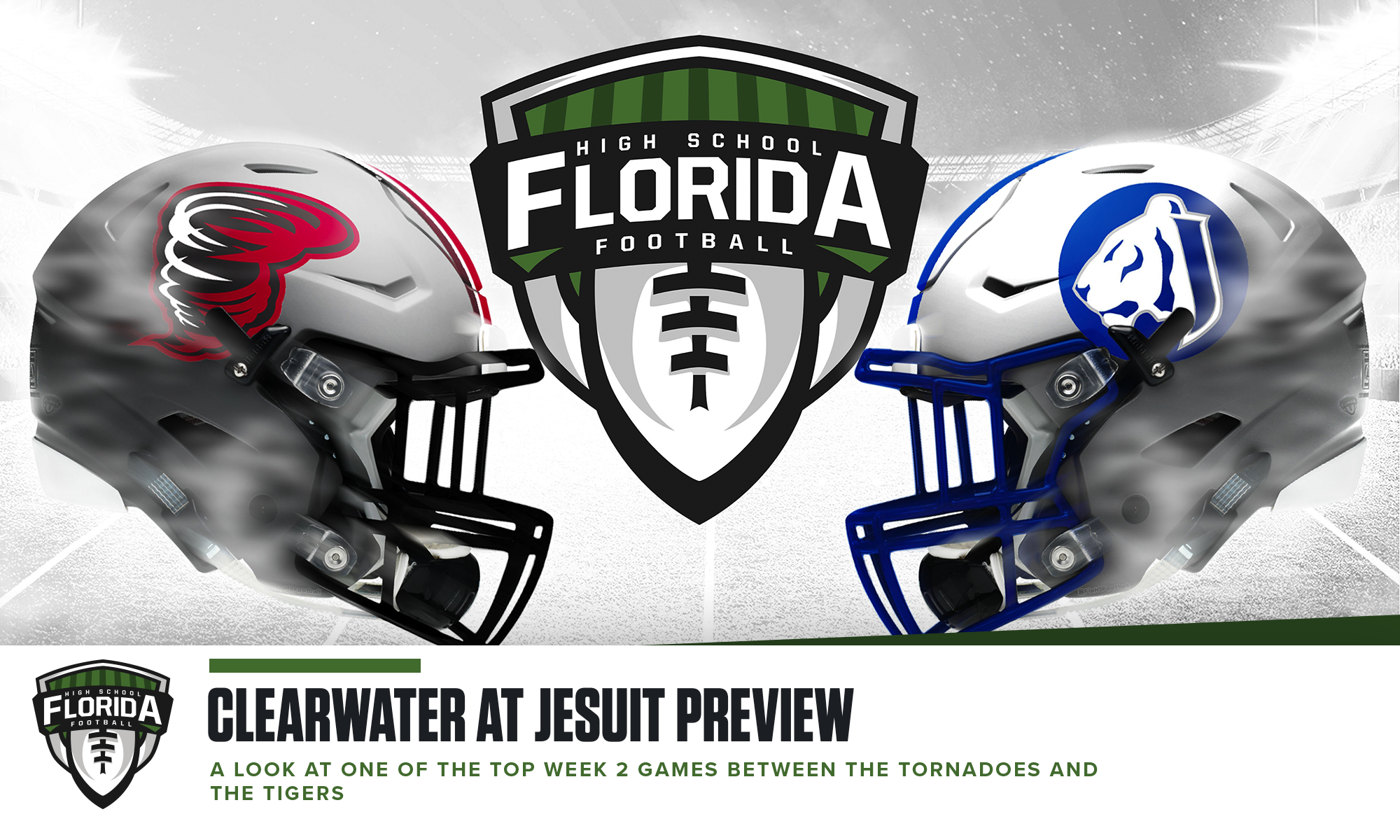 Clearwater Tornadoes (0-0) at Jesuit Tigers (1-0)
When: Friday
Where: Corral Memorial Stadium at Alumni Field, Tampa (only family allowed to attend due to COVID-19)
Kickoff: 7:30 p.m.
Internet Stream: TBA on Friday
Coaches: Don Mesick, Clearwater; Matt Thompson, Jesuit
Last Meeting
2019: Clearwater 14, Jesuit 10
Skinny: In what will be the second straight meeting, this matchup is going to look a lot different than last year's matchup. For the visiting Tornadoes, they will be starting fresh with some things after graduating several talented and key All-State players in Class 6A in guys like Rent Montie, who was a 2,000+ yard passer, and WR Keedrick Murray who was one of the handful receivers that had over 1,000 receiving yards while hauling in 15 touchdowns in 2019. However, not all can be lost with Kahmren Simpkins (2021) who will take over as the signal-caller and will have some receivers to help like Cardrece Mobley (2021), who is committed to USF, and David James (2022). Another key returning player that will be a huge leader on the offensive line is Tim Williams (2021). For the host Tigers, they are coming off a 28-21 Week 1 win over Bishop Verot. QB Joe Pesansky (2021) went 14-of-21 passing for 226 yards, throwing three touchdowns in the game last week. Pesansky has a favorite target already early in this season with WR Jaydn Girard (2022) hauling in 121 yards and two of those three touchdowns last week in the win.
Joe Pinkos' Forecast: Jesuit by 13
Twitter Poll
POLL: Who wins Friday night in one of our Top Games of the Week?

Clearwater (0-0) at Jesuit (1-0)
When: Friday
Where: Alumni Field, Tampa
Kickoff: 7:30 p.m. ET#flhsfb @CHS_Tornadoes @CoachMesick @JesuitTampaFL @JesuitTigers_FB

— FloridaHSFootball.com (@FlaHSFootball) September 9, 2020