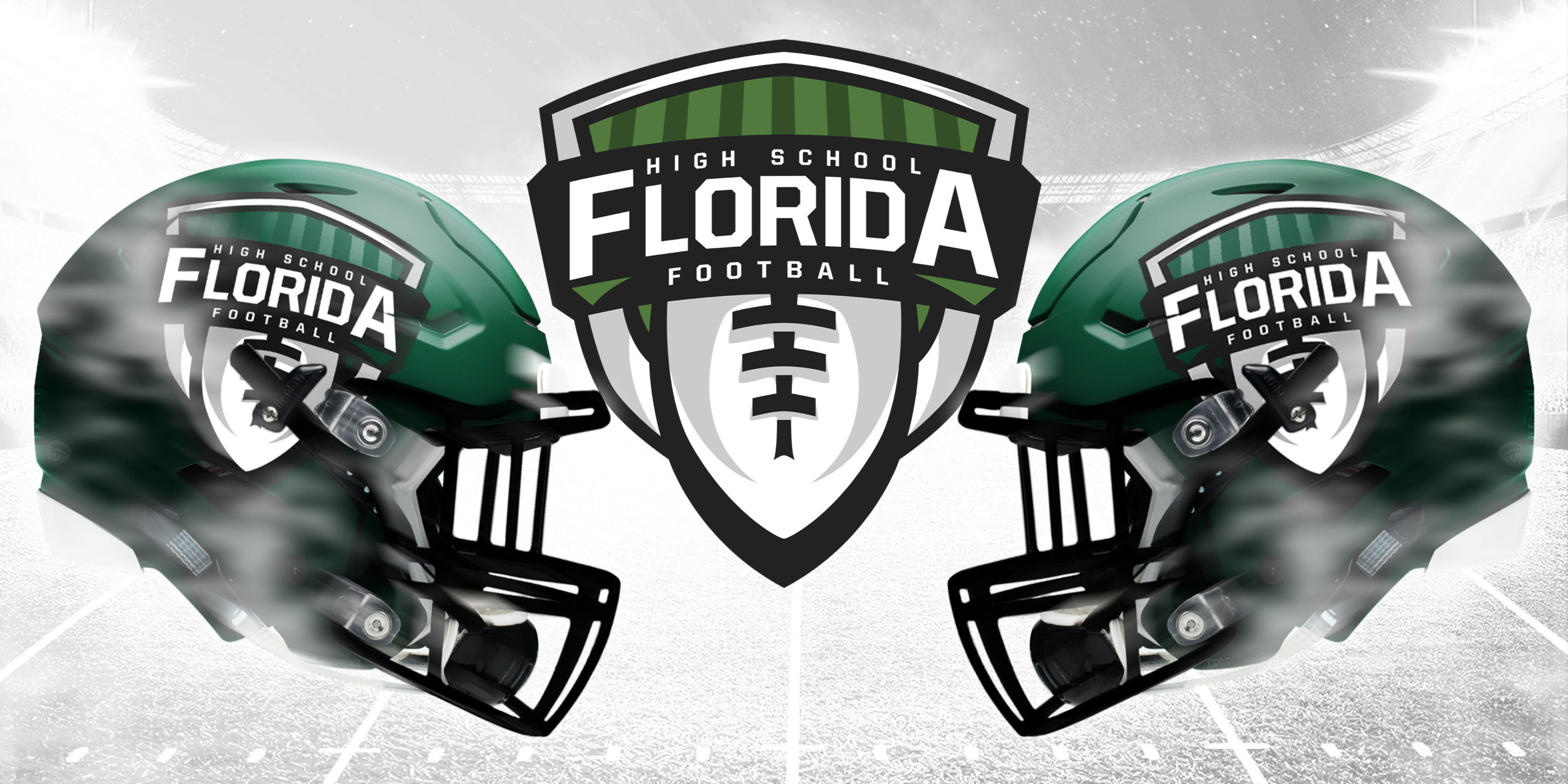 Week 6 here and the FloridaHSFootball.com Pick'ems are back once again.
And for this week we have a full slate of 10 games on the schedule that we are getting to pick from.
However, before we get to the picks this week, this how everyone did last week:
Joshua Wilson, 5-5
Mike Ridaught, 6-4
Doug Pugh, 6-4
Corey Davis, 7-3
Marty Pallman, 6-4
Bill Hammel, 6-4
Jeff Fisher, 5-5
Joel Hillsman, 7-3
Joe Pinkos' Picks, 5-5
LEADERBOARD
T1. Bill Hammel, 41-9
T1. Joel Hillsman, 41-9
T1. Corey Davis, 41-9
T4. Joshua Wilson, 39-11
T4. Marty Pallman, 39-11
T6. Joe Pinkos' Picks, 38-12
T6. Mike Ridaught, 38-12
8. Doug Pugh, 37-13
9. Jeff Fisher, 35-15
As you can see it was a rough week for most of us and tighten things up in terms of who is among the leaders.
Pickers:
Joshua Wilson – FloridaHSFootball.com
Mike Ridaught – ThePrepZone.com
Doug Pugh – NFHS Network/GT Sports Network
Corey Davis – Gainesville Sun Correspondent
Marty Pallman – ThePrepZone.com/Bishop Kenny Football
Bill Hammel – Irish Bill's Twist on Sports/Navarre Raiders Football
Jeff Fisher – High School Football America
Joel Hillsman – Total Sports Coverage Network
Joe Pinkos – Joe Pinkos' Power Ratings – See full Week 5 Forecast here
And without further ado, here are our picks for Week 6:
| | |
| --- | --- |
| Joshua Wilson | PICK |
| Fleming Island at Oakleaf | Oakleaf |
| No. 14 Jones at No. 6 Apopka | Apopka |
| Madison County at Columbia | Madison County |
| North Florida Christian at No. 24 Florida High | Florida High |
| Palmetto at Manatee | Manatee |
| Ponte Vedra at No. 16 Bartram Trail | Bartram Trail |
| No. 23 Treasure Coast at Vero Beach | Treasure Coast |
| Trinity Catholic at No. 19 Bolles | Bolles |
| No. 12 Venice at No. 9 Lakeland | Lakeland |
| Victory Christian at Berkeley Prep | Victory Christian |
| | |
| --- | --- |
| Mike Ridaught | PICK |
| Fleming Island at Oakleaf | Fleming Island |
| No. 14 Jones at No. 6 Apopka | Apopka |
| Madison County at Columbia | Madison County |
| North Florida Christian at No. 24 Florida High | Florida High |
| Palmetto at Manatee | Manatee |
| Ponte Vedra at No. 16 Bartram Trail | Bartram Trail |
| No. 23 Treasure Coast at Vero Beach | Vero Beach |
| Trinity Catholic at No. 19 Bolles | Bolles |
| No. 12 Venice at No. 9 Lakeland | Venice |
| Victory Christian at Berkeley Prep | Berkeley Prep |
| | |
| --- | --- |
| Doug Pugh | PICK |
| Fleming Island at Oakleaf | Fleming Island |
| No. 14 Jones at No. 6 Apopka | Jones |
| Madison County at Columbia | Madison County |
| North Florida Christian at No. 24 Florida High | Florida High |
| Palmetto at Manatee | Manatee |
| Ponte Vedra at No. 16 Bartram Trail | Bartram Trail |
| No. 23 Treasure Coast at Vero Beach | Vero Beach |
| Trinity Catholic at No. 19 Bolles | Bolles |
| No. 12 Venice at No. 9 Lakeland | Venice |
| Victory Christian at Berkeley Prep | Berkeley Prep |
| | |
| --- | --- |
| Corey Davis | PICK |
| Fleming Island at Oakleaf | Fleming Island |
| No. 14 Jones at No. 6 Apopka | Apopka |
| Madison County at Columbia | Madison County |
| North Florida Christian at No. 24 Florida High | Madison County |
| Palmetto at Manatee | Manatee |
| Ponte Vedra at No. 16 Bartram Trail | Bartram Trail |
| No. 23 Treasure Coast at Vero Beach | Vero Beach |
| Trinity Catholic at No. 19 Bolles | Bolles |
| No. 12 Venice at No. 9 Lakeland | Venice |
| Victory Christian at Berkeley Prep | Victory Christian |
| | |
| --- | --- |
| Marty Pallman | PICK |
| Fleming Island at Oakleaf | Fleming Island |
| No. 14 Jones at No. 6 Apopka | Apopka |
| Madison County at Columbia | Madison County |
| North Florida Christian at No. 24 Florida High | Florida High |
| Palmetto at Manatee | Manatee |
| Ponte Vedra at No. 16 Bartram Trail | Bartram Trail |
| No. 23 Treasure Coast at Vero Beach | Vero Beach |
| Trinity Catholic at No. 19 Bolles | Bolles |
| No. 12 Venice at No. 9 Lakeland | Venice |
| Victory Christian at Berkeley Prep | Victory Christian |
| | |
| --- | --- |
| Bill Hammel | PICK |
| Fleming Island at Oakleaf | Fleming Island |
| No. 14 Jones at No. 6 Apopka | Apopka |
| Madison County at Columbia | Madison County |
| North Florida Christian at No. 24 Florida High | Florida HIgh |
| Palmetto at Manatee | Manatee |
| Ponte Vedra at No. 16 Bartram Trail | Bartram Trail |
| No. 23 Treasure Coast at Vero Beach | Vero Beach |
| Trinity Catholic at No. 19 Bolles | Bolles |
| No. 12 Venice at No. 9 Lakeland | Venice |
| Victory Christian at Berkeley Prep | Berkeley Prep |
| | |
| --- | --- |
| Jeff Fisher | PICK |
| Fleming Island at Oakleaf | Oakleaf |
| No. 14 Jones at No. 6 Apopka | Apopka |
| Madison County at Columbia | Madison County |
| North Florida Christian at No. 24 Florida High | Florida |
| Palmetto at Manatee | Palmetto |
| Ponte Vedra at No. 16 Bartram Trail | Bartram Trail |
| No. 23 Treasure Coast at Vero Beach | Vero Beach |
| Trinity Catholic at No. 19 Bolles | Bolles |
| No. 12 Venice at No. 9 Lakeland | Lakeland |
| Victory Christian at Berkeley Prep | Victory Christian |
| | |
| --- | --- |
| Joel Hillsman | PICK |
| Fleming Island at Oakleaf | Fleming Island |
| No. 14 Jones at No. 6 Apopka | Apopka |
| Madison County at Columbia | Columbia |
| North Florida Christian at No. 24 Florida High | Florida High |
| Palmetto at Manatee | Manatee |
| Ponte Vedra at No. 16 Bartram Trail | Bartram Trail |
| No. 23 Treasure Coast at Vero Beach | Treasure Coast |
| Trinity Catholic at No. 19 Bolles | Bolles |
| No. 12 Venice at No. 9 Lakeland | Venice |
| Victory Christian at Berkeley Prep | Berkeley Prep |
| | |
| --- | --- |
| Joe Pinkos' Packs | PICK |
| Fleming Island at Oakleaf | Fleming Island |
| No. 14 Jones at No. 6 Apopka | Apopka |
| Madison County at Columbia | Madison County |
| North Florida Christian at No. 24 Florida High | Florida High |
| Palmetto at Manatee | Manatee |
| Ponte Vedra at No. 16 Bartram Trail | Bartram Trail |
| No. 23 Treasure Coast at Vero Beach | Vero Beach |
| Trinity Catholic at No. 19 Bolles | Bolles |
| No. 12 Venice at No. 9 Lakeland | Venice |
| Victory Christian at Berkeley Prep | Berkeley Prep |