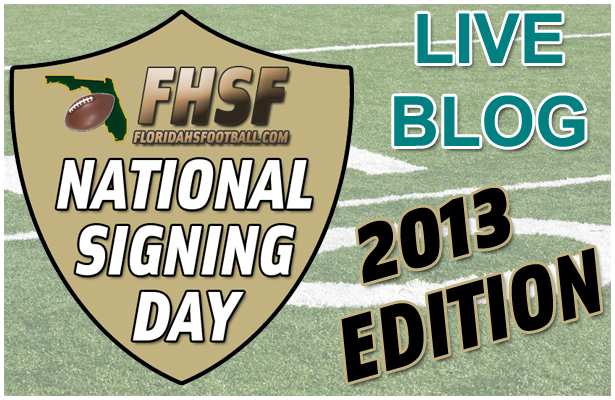 Article Last Updated: Wednesday February 6, 2013, 5:06 PM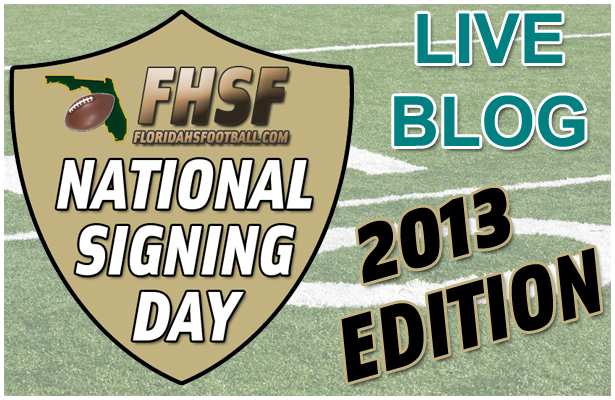 Consider to be the next best day outside of Christmas (or to some even better than Christmas), another National Signing Day is upon us and we expect it to be no different than it has been in recent years.
We will be tapping many resources to bring you updates of who is signing, where they are signing and any surprises that may come with National Signing Day.
If you can't be at your TV, no worries, as you will get live updates (no refreshing needed) from us here at FloridaHSFootball.com. Just follow the LIVE BLOG below:
Bright House Network: Orlando Evans RB Brandon English (Bowling Green), Orlando Evans WR Tony Stevens (Auburn), Orlando Evans LB Ro'Derrick Hoskins (Florida State) have all signed their LOIs and sent them in.
Comments
comments