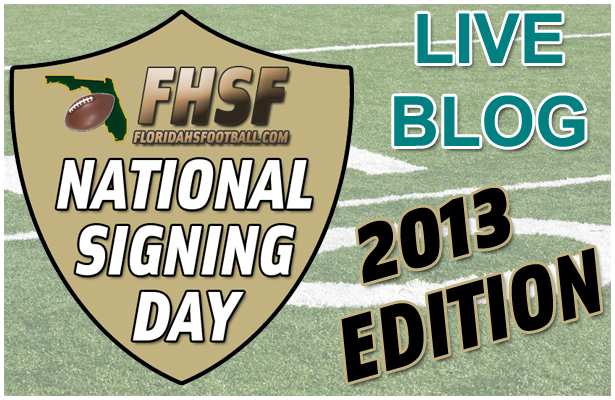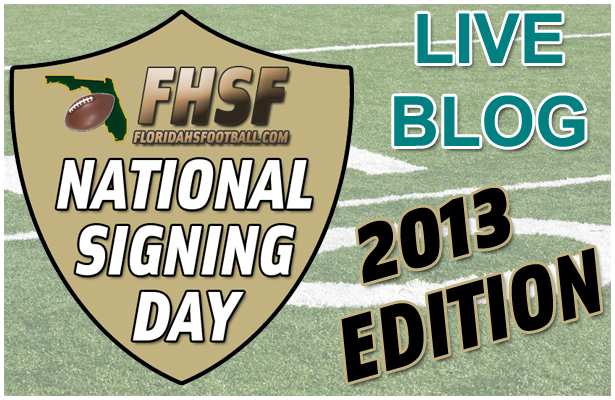 Consider to be the next best day outside of Christmas (or to some even better than Christmas), another National Signing Day is upon us and we expect it to be no different than it has been in recent years.
We will be tapping many resources to bring you updates of who is signing, where they are signing and any surprises that may come with National Signing Day.
If you can't be at your TV, no worries, as you will get live updates (no refreshing needed) from us here at FloridaHSFootball.com. Just follow the LIVE BLOG below:
Oakland Park Northeast WR Stacy Coley flashing the U sign for the University of Miami earlier today at his signing ceremony, where a decent crowd of 250 people watched the action take place!