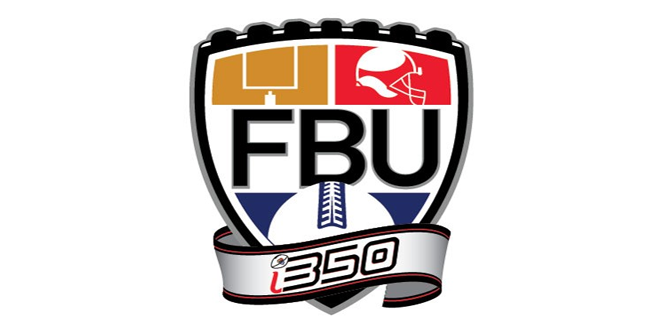 On Sunday March 9, over 150 south Florida underclassmen took place in the Football University i350 combine at Oxbridge Academy in an attempt to make a name for themselves.
The athletes were all tested in the 40-yard dash, broad jump, L-cone drill, and agility shuttle.
Here are some of the top performers:
Top performers:
2015 Coral Gables DL Jared McGahee:
Without a doubt the number one performer at the camp. An absolute beast who tested exceptionally well for having a 6-foot, 260-pound frame. If there was an MVP award, he would have won it. After playing last season at Miami Northwestern, McGahee is ready to make an impact for Coral Gables.
2015 American Heritage LB Andre Jumper:
Jumper was a huge part of the American Heritage-Plantation Patriot's state title run this past season. Jumper is a great athlete who will play at linebacker on the next level but can also put his hand on the ground and rush the edge well.
2015 Royal Palm Beach OL Fredrick Johnson:
Standing in at around 6-foot-6, 285-pounds, Johnson is a monster. He is a ideal left tackle with his athleticism. I was extremely impressed with his long arms and range to keep the opposing defensive linemen at bay. Real good footwork also.
2016 Dwyer RB Cornelius Smith:
Heading into what will be his junior season, Smith already looks like a college running back. It is a fact that arm tackles won't bring down this beast. With 4.5 speed, Smith figures to be the starting running back for Dwyer next season after winning a 7A state championship this past season.
Other top performers:
2016 American Heritage-Plantation OL Louie Berkowitz
2015 Coral Gables QB Eldrick Clapp
2017 Oxbridge Academy DT Robert Holmes
2016 Zion Lutheran DE Chris Judge
2015 Dwyer CB Jarrius Adams
2016 Oxbridge Academy RB Travis Homer
2015 Southwest OL Christian Haugen
2017 Lake Worth RB Max Marius
2017 Oxbridge CB Willie Hamilton
2017 University School WR Billy Mitchell
2017 American Heritage-Delray RB Alec Sinkfield