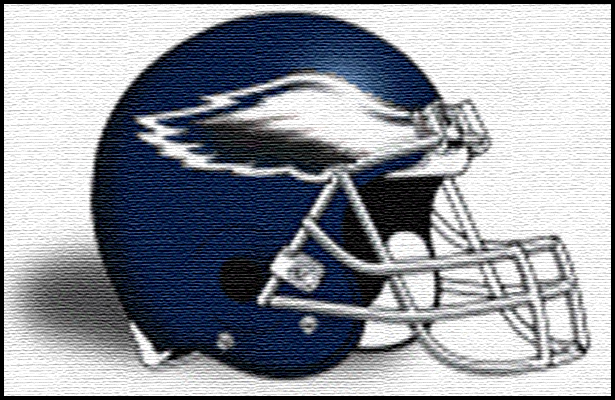 Help support the No. 1 Independent high school sports website in the State of Florida by becoming a FRIEND of FloridaHSFootball.com for as little as $3.00 per month by clicking here.
SEMINOLE – Riding the arm of the quarterback, Jake Hudson, East Lake defeated Seminole Osceola 54-14 in both teams spring game Friday night. Hudson finished the game with 13 of 14 passes completed with 200 yards passing and three touchdowns.
East Lake had little trouble moving the ball against Osceola during in three quarters of play taking a 38-7 lead before the JV players took over.
Three receivers for East Lake reached the end zone with the Eagle's passing attack proving to be highly effective against the Warriors.
George Campbell led the way with big play capability receiving. Campbell was on the receiving end of a 62 yard touchdown pass where he simply outran the defensive backs and was wide open. Campbell finished the night with six catches for 108 yards and two touchdowns.
Osceola using a Wing-T formation against East Lake led them to 14 points and accounted for 130 yards rushing on the night.
East Lake's strong defensive effort, led by Virginia Tech commit Carson Lydon,  kept Osceola from having success for the most of the night.
East Lake Head Coach Bob Hudson saw many things that he could use for building blocks as well as many things that needing improvement.
"The kids competed hard. We gotta get better fundamentally. We had too many penalties, too many missed assignments. We got a lot of work to do but I'm very proud of them," Hudson said.