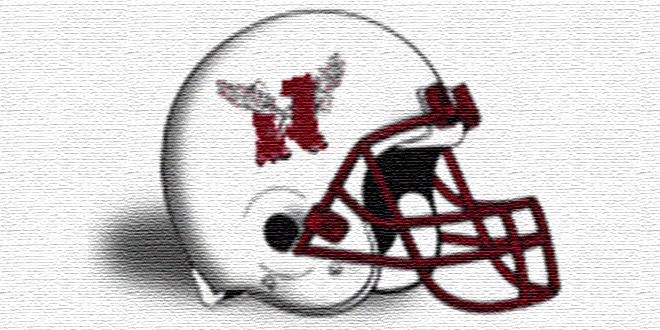 Team: Niceville Eagles
Sunshine State 25 Preseason Ranking: No. 17
Head Coach: John Hicks
2014 Record: 11-3
Join The Discussion: Sign up for a FREE user account | Discuss on our message boards here
Look Back On 2014
Niceville was one game away from reaching the state final for the second consecutive year last year, but in the end, it was the team that the Eagles beat last year in the state semifinals that sent them packing. The Osceola Kowboys who nearly won in 2013 against Niceville, sent the Eagles home with its biggest loss of the 2014 season, something that the Eagles want to forget about as they prepare for the 2015 season.
Players To Watch
WR Eli Stove, Sr.; DB Romeo Finley, Sr.; DB Scott Armfield, Sr.; RB Deonte Sheffield, Jr.; RB Jordan Tinder, Jr.
The Outlook
The Niceville Eagles say they might be inexperienced coming into this season, but we shouldn't be fooled by that. The skill positions are what keep the Eagles flying high in the Panhandle.
Given the track record of head coach John Hicks and his coaching staff, the Niceville Eagles should be fine just knowing this part. It is also a given that the Eagles can cultivate talent each year in the Niceville and Valapriso area where most of its enrollment comes from.
The three biggest key player makers for the Eagles will be Stove, Finley and Armfield.
Stove, an all-around play maker, had 719 yards receiving last year among a total of 1,209 all-purpose yards. He also accounted for 12 total touchdownss. Finley racked up 50 tackles while forcing two fumbles, recovering one fumble and a sack. Armfield finished the 2014 season with 98 tackles, three sacks, three interceptions, three fumble recoveries and three forced fumbles.
The team will play in a district that could challenge them from all angles. Non-district games against Escambia, Godby, Lincoln and Bassfield, MS will provide a solid challenge for Niceville as well.
The District
Niceville joins the new created District 6A-3 after originally being projected to be in Class 7A for the next four years as a result of travel issues. The Eagles join Crestivew, Fort Walton Beach and Choctawhatchee as district rivals and the history of each the teams has said a lot as they all have played for state championships through out their history. Every district game will mean the season is on the line for Niceville and they will certainly have to play their best football to be able to come out on top in their district.
Three Games To Watch
Friday 9/11 vs. Godby – The Eagles will face off against the Class 5A State Runner-up last season that will return a good amount of talent of its own. For the Eagles they must come out of the game strong with wins over Lincoln and Escambia to be able to win this game. If they do not, this could lead to a chance of possibly seeing Niceville open the season at 0-3, but we certainly do not think that will happen though.
Friday 9/18 vs. Bassfield, MS – Going up against a three-time state champion from another state is no easy task, no matter if they are bigger or smaller than you are. This game will be huge for the Eagles. There is a chance they could either be really going strong here by the time this game rolls around or the Eagles could be looking to use this game as a springboard to jump start things. Either way, Eagle fans should get a treat watching this game.
Friday 10/30 vs. Crestview – Put the predictions aside for this game. This one is where anything can go. Two years ago, Crestview was the one to pull the upset on Niceville to force a tiebreaker shootout, thus causing issues then. Crestview itself could be an improved team and ready to contend for a playoff spot themselves. If that is the this the case by the time this game comes around, it could be a the hottest ticket in all of Okaloosa County that week.
Join The Discussion: Sign up for a FREE user account | Discuss on our message boards here
Previous Sunshine State 25 Countdown Stories
No. 18: Delray American Heritage
No. 19: Dwyer
No. 20: Wakulla
No. 21: Naples
No. 22: Lake Gibson
No. 23: North Marion
No. 24: Palm Bay Heritage
No. 25: Bishop Moore