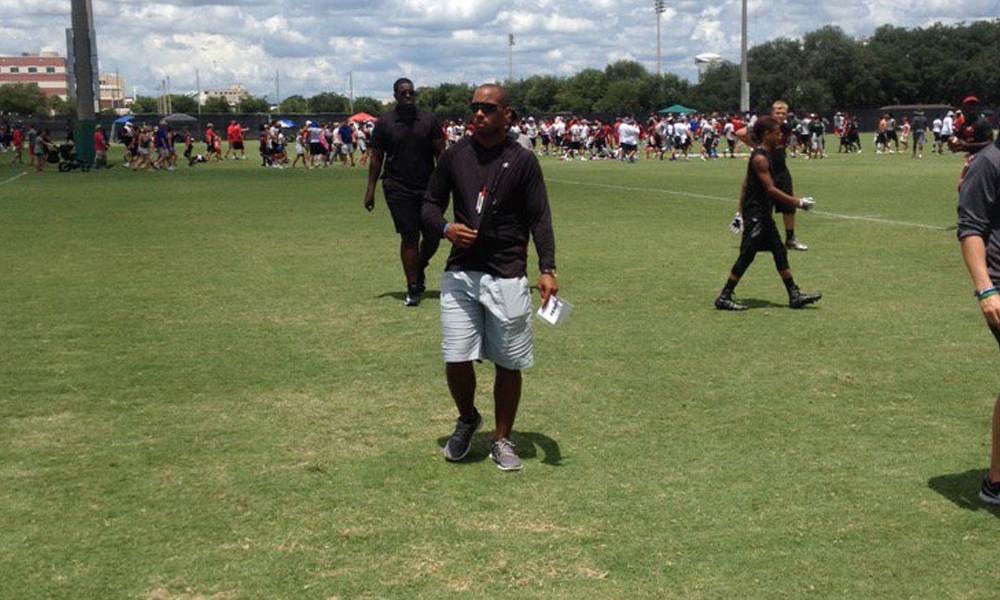 ORLANDO, Fla. — The Chris Leak era at Edgewater won't see another year or let alone another week.
On Tuesday morning, Austin Lyon at Bright House Sports Network and J.C. Carnahan at the Orlando Sentinel both reported that Leak resigned as head coach at the College Park neighborhood high school.
Chris Leak is out as Edgewater's football coach. Defensive coordinator Mike Granato will serve as interim coach for remainder of season

— Austin Lyon (@AustinRLyon) October 4, 2016
I've confirmed that Chris Leak is no longer head coach at Edgewater. Mike Granato to lead Eagles rest of season. https://t.co/5R83FbXr4g

— J.C. Carnahan (@JCCarnz) October 4, 2016
Leak replaced Rich Bedesem who took the head coaching job at Wekiva High School in Apopka earlier this year. He came to the school with a storied background, including his time as quarterback at the University of Florida.
The Eagles, which have now had five head coaches since legendary head coach Bill Gierke stepped down in 2010, will be looking for their sixth full-time head coach in seven years going into 2017.
For now, Edgewater will see defensive coordinator Mike Granato take over as interim head coach for the rest of the season, that is using a lot of underclassmen athletes after graduation losses from last year's 7-4 playoff team
Edgewater, which is 0-5 right now, will be looking to get on a winning path this week when they host Lake Howell on Friday, pending any weather cancellations due to Hurricane Matthew.
The Eagles are 0-5 on the season and have been outscored 261-33, which includes one of the worst home losses in school history where Apopka won 78-0 in Week 2.
Edgewater has not set a timetable for when they want to hire a new head coach, but is expected to come after the season is over.