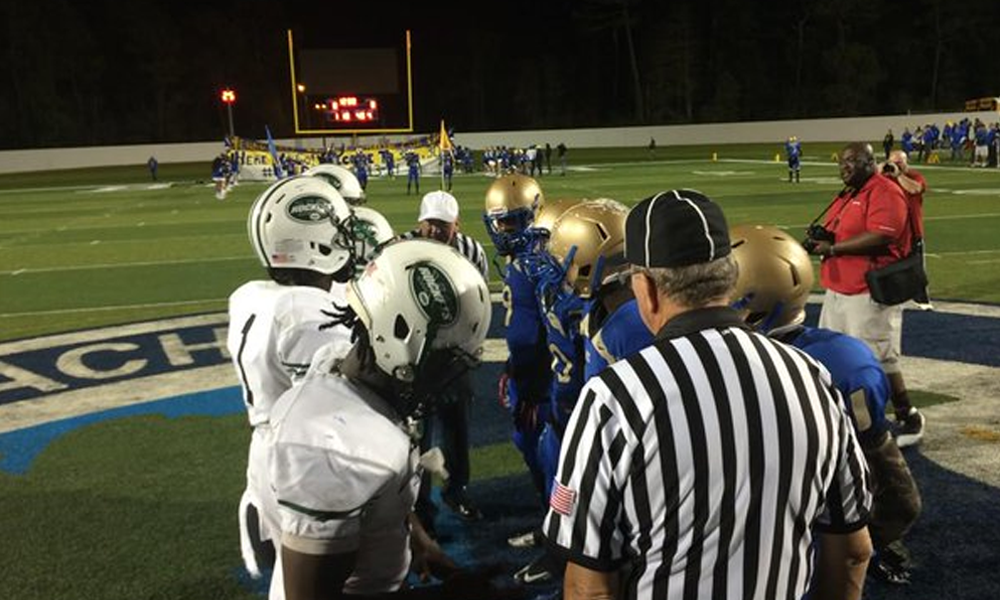 The landscape of high school football in Florida has been anything but what is usually considered normal this season.
Throw in thunderstorms, two hurricanes, and teams losing games that came as complete surprises, it is no wonder why things are crazy.
However, the craziest thing is the possibility of no Miami Central in the Class 6A bracket in the playoffs after Rockets dropped two district contest to Miami Carol City and Miami Northwestern over the last few weeks, with the Rockets needing a miracle from Miami Norland this week.
All of the results so far have reverberated up and down Class 6A and as such Mainland might not get the desired rematch they are hoping for in the playoffs.
As such, Scott Wilson, Mainland's head coach reached out to Miami Central on Twitter over the weekend about possibly scheduling a last minute game against the Rockets for Week 11 as both teams have open weeks for scheduling purposes.
@Roc__Nation Miami Central. This is Coach Wilson from Mainland. We have so much respect for you guys and you have made us a better program!

— Scott Wilson (@Bucs51Scott) October 15, 2016
@Roc__Nation We would love to get two GREAT PROGRAMS together one more time! We had a game cancelled and would like to make one up.

— Scott Wilson (@Bucs51Scott) October 15, 2016
However, the Daytona Beach News-Journal reports that despite the offer of reaching out to schedule a game, Mainland appears content to using Week 11 as a bye week to rest for the playoffs, after Wilson spoke to his staff about possibly scheduling the game.
"We have to think smart about the whole situation," Mainland quarterback Denzel Houston told the News-Journal. "Is one game more important than our whole playoff run, when we've been putting all the work toward a state championship?"
Despite the overtures, don't be looking a Miami Central vs. Mainland matchup to happen either now or in the playoffs with the way things look currently.