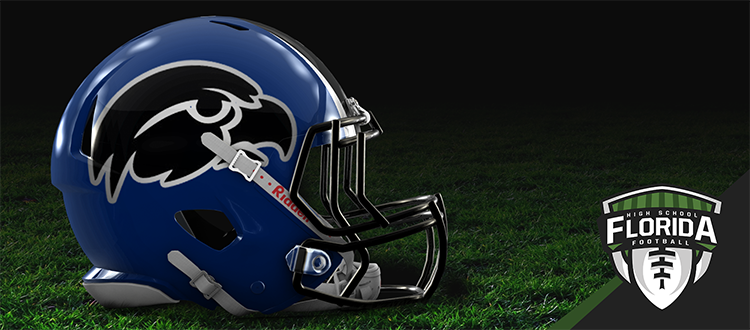 Help support the No. 1 Independent high school sports website in the State of Florida by becoming a FRIEND of FloridaHSFootball.com for as little as $3.00 per month by clicking here.
ARMWOOD HAWKS
2017 Schedule
* — indicates District 6A-7 contest
Week 1 — Fri. Aug. 25 — @ Tampa Bay Tech
Week 2 — Fri. Sep. 1 — BYE WEEK
Week 3 — Fri. Sep. 8 — Plant
Week 4 — Fri. Sep. 15 — Chamberlain*
Week 5 — Fri. Sep. 22 — @ Jefferson
Week 6 — Fri. Sep. 29 — @ Blake*
Week 7 — Fri. Oct. 6 — Plant City
Week 8 — Fri. Oct. 13 — @ King*
Week 9 — Fri. Oct. 20 — Brandon*
Week 10 — Fri. Oct. 27 — Hillsborough*
Week 11 — Fri. Nov. 3 — @ Durant
FOUR DOWNS
FIRST DOWN
Key Non-District Game: When Plant comes to Lyle Flagg Stadium on September 8th, it will be for who will likely dominate the football headlines coming out of Hillsborough County. Considering the Hawks lost this game by two points last year to Plant, things will likely be right down to the wire once again for Armwood. However, this game would have been better suited towards the middle of the schedule or even for Week 11 since that week does matter now.
SECOND DOWN
Key District Game: It is very likely that Week 10 against Hillsborough will also be for the district championship. Hillsborough has already picked up a couple of transfers from other schools which boosts their chances for the championship, however, for the Hawks they always reload with talent and thus why we think this will be the most important game since winning your district is the only way now to an automatic playoff berth.
THIRD DOWN
Playoff Points: This schedule is filled with potential on the necessary points for the Hawks to get into the playoffs if they don't win the district championship. With half the schedule having playoff teams from last year (Tampa Bay Tech, Plant, Jefferson, Hillsborough, and Durant) with at least four potential having a chance to be back right in the thick of it, Armwood stands a strong chance to rack up points quickly. They will have 21 bonus points thanks to those five playoff teams from last year plus points coming from bonus points for playing Plant City and Brandon, both which reached the postseason in 2015.
FOURTH DOWN

Biggest Takeaways & Thoughts: There is a lot to like about this schedule despite the fact that Armwood has no out-of-state or out-of-county opponents on the schedule. It is a quality schedule for Armwood that will challenge them right out of the gate with Tampa Bay Tech and Plant being the first two games with a bye week sandwiched in between. If a team like Blake or Brandon finds themselves in the middle of the pack this year, that will help with the points, but Armwood can count on its schedule this year helping them secure a playoff spot no matter if they win or lose the district championship.