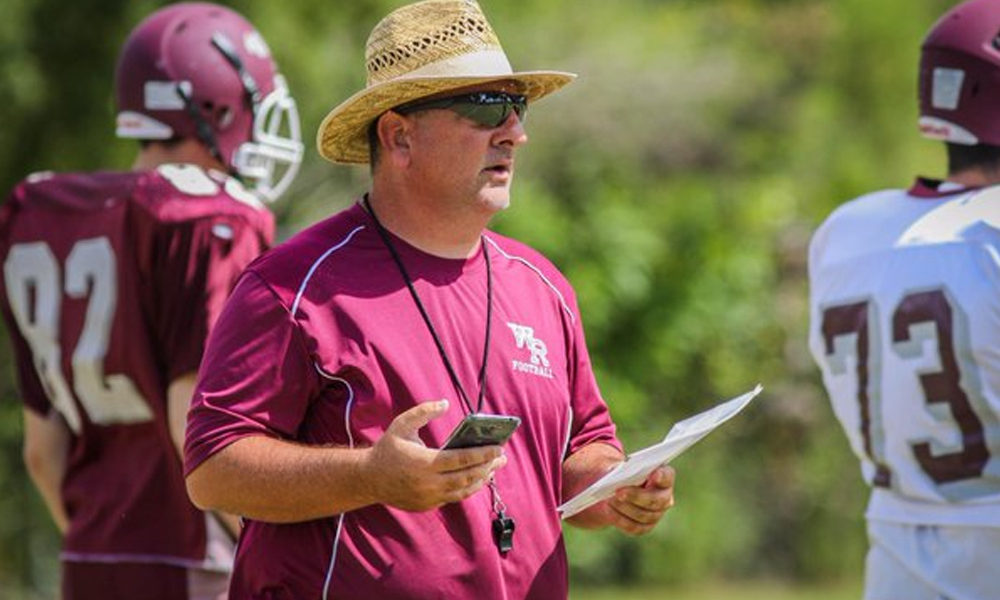 Help support the No. 1 Independent high school sports website in the State of Florida by becoming a FRIEND of FloridaHSFootball.com for as little as $3.00 per month by clicking here.
Each day we will post a new Four Questions from a head coach or assistant coach in tackle football or flag football from around the state. Today's Four Questions is answered by Wiregrass Ranch Head Football Coach, Mark Kantor.
If you are a head coach or assistant coach for either football or flag football and want to answer the four questions, please email me at joshua.wilson@floridahsfootball.com.
1. Which game has been the most memorable for you as a coach or player, and why?
"It was in 2008 when I was at Gaither as the Head Coach.  Playing Wharton for the District title.  Came down to a field goal to win it.  Our guy hits the right upright and sneaks it in.  It was an exciting game."
2. Which coach or coaches have served as a role model for you, and why?
"I have a few.  Bill Browning at Sunlake got me into coaching when he was at Springstead.  He got me my first job not only coaching but also as a teacher.  The legendary Frank Emanuel.  Had the opportunity to hire his son as our Offensive Coordinator when I was at Gaither.  Frank taught me to look for the details at practice."
3. What is your favorite motto or quote, or what is your pet peeve?
"My biggest pet peeve is being late to anything.  It's not hard to arrive early."
4. What is one FHSAA policy or football rule you would most like to see change, and why?
"For the FHSAA, it's how they organize classifications and districts and how they let others get away with moving up or down classifications and they do not compromise on anything for others."