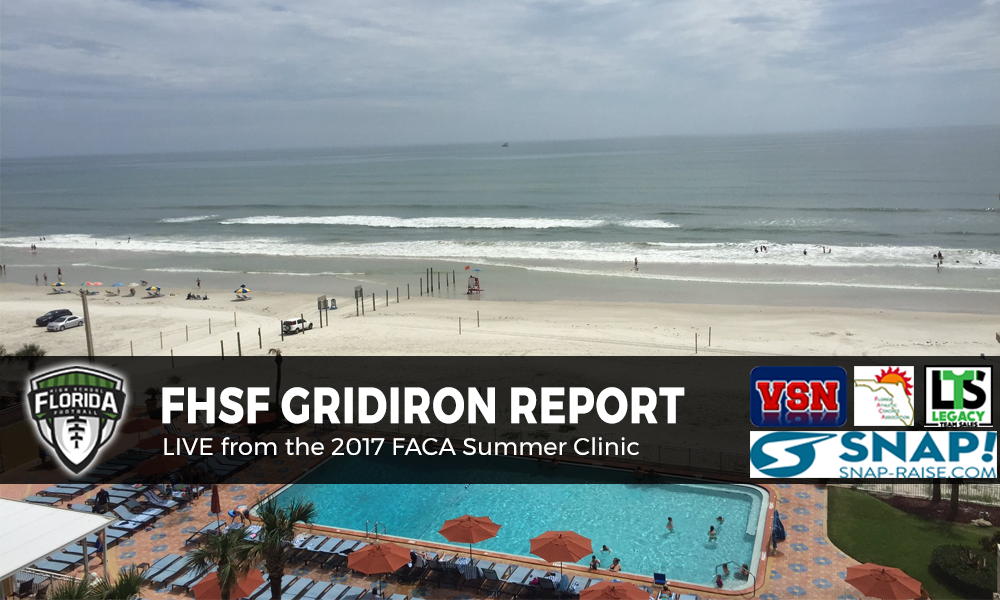 Join FloridaHSFootball.com and Varsity Sports Network at 3:00 P.M. Eastern tomorrow, June 15, as they bring to you another edition of the FloridaHSFootball.com Gridiron Report to you LIVE from the 2017 Florida Athletic Coaches Association (FACA) Summer Clinic from The Plaza Resort & Spa on the World's Most Famous Beach — Daytona Beach, Florida!
The FloridaHSFootball.com Gridiron Report LIVE show is brought to you by Snap Raise, Legacy Team Sales, and the FACA!
Hosts Joshua Wilson and Marty Pallman will give you some of the latest updates going on in the high school football and high school sports world, plus we will talk to some special guests including:
Shelton Crews of the Florida Athletic Coaches Association
Marc Bernstein of Snap Raise and Snap Raise Florida
Seth McBride of Legacy Team Sales
You can watch the show LIVE by clicking here or come back later and watch on demand or listen to the audio-only version on our podcast services including iTunes, Stitcher, TuneIn and Google Play!