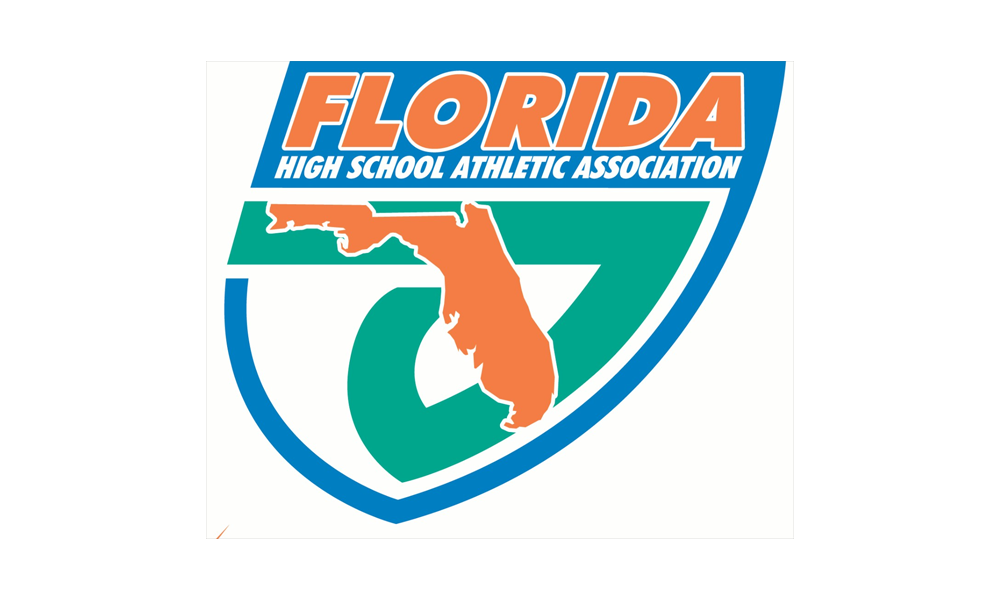 Help support the No. 1 Independent high school sports website in the State of Florida by becoming a FRIEND of FloridaHSFootball.com for as little as $3.00 per month by clicking here.
GAINESVILLE, Fla. — After seven weeks of football, the FHSAA has once again updated the playoff point averages for all teams in all classifications.
There are big changes across the board this week as some teams have entered the projected playoff picture while others have fallen out. In Classes 5A-8A, district record was taken into consideration except on certain exceptions which are noted. Remember district champions are guaranteed a No. 1 through No. 4 seed based upon their point average.
For Class 6A, you will find a breakdown of point averages for each team in every district and a projected seeding for each region (including tiebreakers) based upon the guidelines as published by the FHSAA.
NOTE: This only includes games through Monday, October 9.
REGION 1
DISTRICT 6A-1
| | | |
| --- | --- | --- |
| Point Average | School | District Record |
| 36.67 | Escambia | 1-0 |
| 36.4 | Pine Forest | 0-1 |
| 35.2 | Tate | 1-0 |
| 30.67 | Washington (Pensacola) | 0-1 |
DISTRICT 6A-2
| | | |
| --- | --- | --- |
| Point Average | School | District Record |
| 36.17 | Navarre | 1-0 |
| 34.83 | Gulf Breeze | 1-0 |
| 31.67 | Milton | 0-1 |
| 24.8 | Pace | 0-1 |
DISTRICT 6A-3
| | | |
| --- | --- | --- |
| Point Average | School | District Record |
| 40.4 | Crestview | 1-0 |
| 39.33 | Niceville | 1-0 |
| 34.83 | Fort Walton Beach | 0-1 |
| 31.17 | Choctawhatchee | 0-1 |
DISTRICT 6A-4
| | | |
| --- | --- | --- |
| Point Average | School | District Record |
| 45.4 | St. Augustine | 1-0 |
| 34 | Nease | 1-0 |
| 28.67 | Ed White | 1-1 |
| 25.6 | Englewood | 0-1 |
| 23.5 | Middleburg | 0-1 |
PROJECTED SEEDS
No. 1 St. Augustine
No. 2 Crestview
No. 3 Escambia
No. 4 Navarre
No. 5 Niceville
No. 6 Pine Forest
No. 7 Tate
No. 8 Gulf Breeze
PROJECTED PAIRINGS
No. 8 Gulf Breeze vs. No. 1 St. Augustine
No. 5 Niceville vs. No. 4 Navarre
No. 6 Pine Forest vs. No. 3 Escambia
No. 7 Tate vs. No. 2 Crestview
REGION 2
DISTRICT 6A-5
| | | |
| --- | --- | --- |
| Point Average | School | District Record |
| 41.4 | Vanguard (Ocala) | 2-0 |
| 38 | Gainesville | 1-0 |
| 36.4 | Lake Weir | 1-0 |
| 35.67 | South Lake | 0-2 |
| 34.5 | Leesburg | 1-1 |
| 34 | Forest | 0-2 |
DISTRICT 6A-6
| | | |
| --- | --- | --- |
| Point Average | School | District Record |
| 44 | Mitchell | 2-0 |
| 33.8 | Springstead | 1-1 |
| 33 | Pasco | 0-1 |
| 32.33 | Sunlake | 1-1 |
| 28.2 | Land O Lakes | 0-1 |
DISTRICT 6A-7
| | | |
| --- | --- | --- |
| Point Average | School | District Record |
| 47.8 | Armwood | 2-0 |
| 40.83 | Hillsborough | 2-0 |
| 36.6 | Chamberlain | 1-1 |
| 34.33 | Blake | 0-2 |
| 27.6 | Brandon | 1-1 |
| 20 | King | 0-2 |
DISTRICT 6A-8
| | | |
| --- | --- | --- |
| Point Average | School | District Record |
| 34.2 | Lake Gibson | 2-0 |
| 42.25 | Sebring | 1-0 |
| 36.67 | Lake Wales | 0-1 |
| 33.4 | Auburndale | 0-1 |
| 21.5 | Lake Region | 0-1 |
PROJECTED SEEDS
No. 1 Armwood
No. 2 Mitchell
No. 3 Vanguard
No. 4 Lake Gibson
No. 5 Sebring
No. 6 Hillsborough
No. 7 Gainesville
No. 8 Lake Wales
PROJECTED PAIRINGS
No. 8 Lake Wales vs. No. 1 Armwood
No. 5 Sebring vs. No. 4 Lake Gibson
No. 6 Hillsborough vs. No. 3 Vanguard
No. 7 Gainesville vs. No. 2 Mitchell
REGION 3
DISTRICT 6A-9
| | | |
| --- | --- | --- |
| Point Average | School | District Record |
| 38.4 | Largo | 2-0 |
| 36.2 | Clearwater | 2-0 |
| 30 | Dixie Hollins | 0-2 |
| 27.8 | Osceola (Seminole) | 0-2 |
| 27.67 | Boca Ciega | 1-1 |
| 27.6 | Northeast (St. Petersburg) | 1-1 |
DISTRICT 6A-10
| | | |
| --- | --- | --- |
| Point Average | School | District Record |
| 44.83 | North Fort Myers | 2-0 |
| 37.6 | Port Charlotte | 1-1 |
| 32.8 | Charlotte | 2-0 |
| 30.4* | Cape Coral | 1-1 |
| 25.75 | Island Coast | 0-2 |
| 23.6 | Ida Baker | 0-2 |
*NOTE: Corrected to add in a makeup loss to Port Charlotte
DISTRICT 6A-11
| | | |
| --- | --- | --- |
| Point Average | School | District Record |
| 39.75 | Fort Myers | 1-0 |
| 35.25 | Estero | 1-0 |
| 32.25 | Lehigh | 0-1 |
| 28.5 | East Lee County | 0-1 |
DISTRICT 6A-12
| | | |
| --- | --- | --- |
| Point Average | School | District Record |
| 38.4 | Barron Collier | 1-0 |
| 36 | Naples | 1-0 |
| 33.67 | Palmetto Ridge | 0-1 |
| 28.5 | Golden Gate | 0-1 |
PROJECTED SEEDS
No. 1 North Fort Myers
No. 2 Fort Myers
No. 3 Largo
No. 4 Barron Collier
No. 5 Port Charlotte
No. 6 Clearwater
No. 7 Naples
No. 8 Estero
PROJECTED PAIRINGS
No. 8 Estero vs. No. 1 North Fort Myers
No. 5 Port Charlotte vs. No. 4 Barron Collier
No. 6 Clearwater vs. No. 3 Largo
No. 7 Naples vs. No. 2 Fort Myers

REGION 4
DISTRICT 6A-13
| | | |
| --- | --- | --- |
| Point Average | School | District Record |
| 40.2 | Matanzas | 2-0 |
| 34.8 | New Smyrna Beach | 1-1 |
| 34 | Seabreeze | 1-1 |
| 32.4 | Mainland | 1-0 |
| 30.2 | Deltona | 0-2 |
| 23.75 | Pine Ridge | 0-1 |
DISTRICT 6A-14
| | | |
| --- | --- | --- |
| Point Average | School | District Record |
| 35.2 | Heritage | 2-0 |
| 30.6 | Jensen Beach | 2-0 |
| 29.5 | Sebastian River | 1-1 |
| 29.4 | Okeechobee | 0-1 |
| 28.6 | Eau Gallie | 1-1 |
| 22 | Bayside | 0-2 |
DISTRICT 6A-15
| | | |
| --- | --- | --- |
| Point Average | School | District Record |
| 33.67 | Dillard | 2-0 |
| 29 | Boynton Beach | 0-1 |
| 27 | Archbishop McCarthy | 0-1 |
| 24.8 | Boyd Anderson | 1-2 |
| 20.6 | Northeast (Oakland Park) | 1-0 |
DISTRICT 6A-16
| | | |
| --- | --- | --- |
| Point Average | School | District Record |
| 41.4 | Miami Northwestern | 1-0 |
| 40.71 | Miami Central | 1-0 |
| 38.2 | Miami Carol City | 2-0 |
| 36.33 | Miami Norland | 0-2 |
| 29.4 | Hialeah-Miami Lakes | 0-2 |
PROJECTED SEEDS
No. 1 Miami Northwestern
No. 2 Matanzas
No. 3 Heritage
No. 4 Dillard
No. 5 Miami Central
No. 6 Miami Carol City
No. 7 Miami Norland
No. 8 New Smyrna Beach
PROJECTED PAIRINGS
No. 8 New Smyrna Beach vs. No. 1 Miami Northwestern
No. 5 Miami Central vs. No. 4 Dillard
No. 6 Miami Carol City vs. No. 3 Heritage
No. 7 Miami Norland vs. No. 2 Matanzas