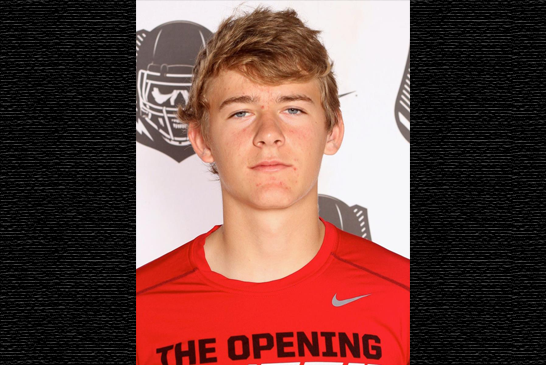 Mac Jones
School: Bolles
Year: 2017
Position: Quarterback
Height: 6-1
Weight: 180
Uncommitted
Q: When did you receive your first offer and from who?
A: I received my first offer during spring football from East Carolina.
Q: What is on your pregame playlist?
A: I don't specifically listen to music alone before games, we have a speaker in our locker room which ranges all the way from rap to jazz. I'm more of a pregame dancer than listener.
Q: Who is the best player you've played against?
A: As a whole Plantation American Heritage, specifically Tavarus McFadden.
Q: Who do you model your style of play after?
A: Tom Brady, we both have the same "pro style QB swagger" meaning we both love to compete and we love to have fun.
Q: What is your favorite quote?
A: What to do with a mistake: recognize it, admit it, learn from it, forget it. -Dean Smith
Q: Chipotle or Moes?
A: Chipotle is more fresh.
Q: Gatorade or Powerade?
A: Gatorade tastes more pure.
Q: What do you plan on studying in college?
A: I speak Chinese so probably something to do with applying it to business or medical purposes.
Q: What is your favorite movie?
A: "The Longest Yard."
Q: What college football team were you a fan of growing up?
A: I loved watching all college football but the one game I always had on was Tim Tebow and the Florida Gators.
Highlights