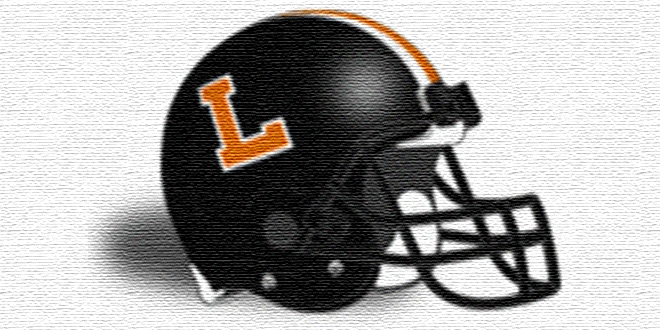 Team: Lakeland Dreadnaughts
Sunshine State 25 Preseason Ranking: No. 16
Head Coach: Bill Castle
2014 Record: 11-1
Join The Discussion: Sign up for a FREE user account | Discuss on our message boards here
Look Back On 2014
The Dreadnaughts were able to put together another undefeated regular season under head coach Bill Castle last season and reached the playoffs as well. However, the Dreadnaughts were ousted in the second round by eventual Class 7A Runne-up Kissimmee Osceola, who has knocked out the Dreadnaughts several times in the playoffs the last few seasons.
Players To Watch
RB A.J. Davis, Jr.; WR James Robinson, Jr.; WR Tariq Young, Sr.; DL Matt Kramer, Sr.; LB Kelvin Broome, Sr.; P Zach Feddeler, Sr.; LB Danquarious Longs, Jr.; LB Quantavious Thomas, Sr.; DB Chad Berrien, Sr.
The Outlook
Lakeland is looking as this season as potential chance to make the deepest playoff run they have made since 2011 when they were ousted by eventual Class 7A State Runner-up First Coast.
For Dreadnaught fans, they might have the best defensive unit they have seen in a five to six year stretch as a lot of key players who were contributors last year are back once again like Kelvin Broome who had 88 tackles last season as well as Matt Kramer who had 58 tackles.
Offensively, there is a lot of key players back in the skill positions including A.J. Davis at Running Back who had over 1,300 yards rushing and 16 touchdowns last season and a pair of wide receivers in James Robinson and Tariq Young. The biggest question mark will be at the quarterback position, but that answer could be resolved before the start of the season with two senior quarterbacks and a sophomore battling it out for the starting position.
Given that the district is down to four teams, the Dreadnaughts should easily find themselves in the playoffs, but there will be early tests including a possible first or second round jaunt with Plant before clearing a path towards the state semifinals.
The District
Lakeland was placed in the new District 7A-7 this season along with Winter Haven, Bartow and Kathleen as a four-team district. The battle for the district will likely come down to Lakeland and Winter Haven, but if Bartow and Kathleen show any improvement there could be a bigger battle. At this point is safe to say that Lakeland should be playoff bound at the end of the regular season
Three Games To Watch
Friday 8/21 vs. Lake Gibson – Don't tell anyone this is a preseason game (oh wait we did), but this game will be a battle for Lakeland and a game they will need to win even if it does not count. Lake Gibson has one of the best teams they will have had in a while and this game will certainly set the tone for both programs for the rest of the 2015 season.
Friday 9/11 vs. Miami Carol City – Miami Carol City has been touted as a much improved team and some think they could give the Dreadnaughts a battle this season. However, the game is at Bryant Stadium, which is a tough place for any team to come in and win at. However, given that Miami Carol City can produce athletes like Lakeland, we wouldn't be surprised if this game results in a very close final score.
Friday 10/16 vs. Winter Haven – The Dreadnaughts will likely learn what the playoff picture will be like here as they host the Blue Devils from Winter Haven. With this game likely being the district title game, this is a must win game for the Dreadnaughts. Winter Haven will battle tested themselves coming into this one and they will certainly be looking for the upset and the district championship.
Join The Discussion: Sign up for a FREE user account | Discuss on our message boards here
Previous Sunshine State 25 Countdown Stories
No. 17: Niceville
No. 18: Delray American Heritage
No. 19: Dwyer
No. 20: Wakulla
No. 21: Naples
No. 22: Lake Gibson
No. 23: North Marion
No. 24: Palm Bay Heritage
No. 25: Bishop Moore