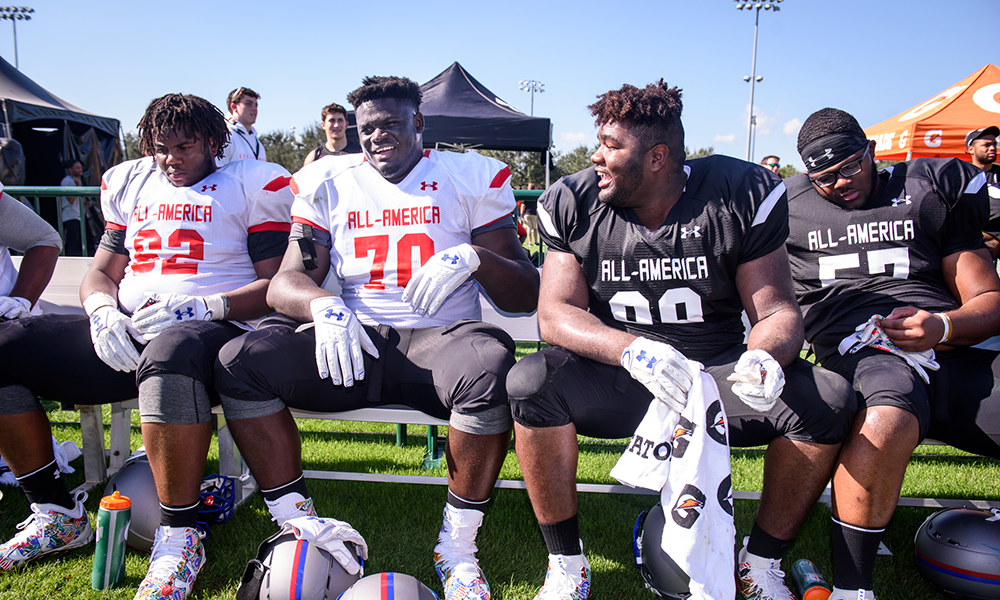 FloridaHSFootball.com is a partner of USA TODAY High School Sports
In the days leading up to the Under Armour All-America Game, USA TODAY High School Sports will be checking in with a number of players for their accounts of the events and activities in Orlando. This entry is from Alabama commit Alex Leatherwood.
RELATED: Future 50 invite spurred Leatherwood's decision to go with Under Armour Game
It has been great down here and seeing a lot of guys that I met throughout the recruiting process. I'm just been having a great time competing, learning, and playing the game I love with a bunch of other athletes with the same abilities as me.
As for Sunday, I just want to learn how to compete at the highest level and have fun.
RELATED: For more high school sports news and scores, visit USA TODAY High School Sports
I have signed my financial aid papers with Alabama, and my coach (former Heisman Trophy winner Charlie Ward) gave me a lot of advice about how to deal with media and the stuff that the college coaches would tell me. When I would go on visits, he would talk to me about it and he was just always an ear if I needed someone to listen to my situation.
With Alabama, I'm expecting to go into the program and acclimate quickly. Hopefully I work my way up to a starting position.
I did take all my official visits, and I did that because I wanted to reaffirm that Alabama was the best place for me. I don't want to take away from the other programs, because I was interested in all of them, but I just wanted to be sure I was firm with Alabama. If you're not sure about something like that, the consequences could be bad.
In the end, it was just how well-structured and organized Alabama was, from the way they practice to the way they eat. Just the whole thing was great.
Follow USA TODAY High School Sports on Twitter at @USATODAYhss