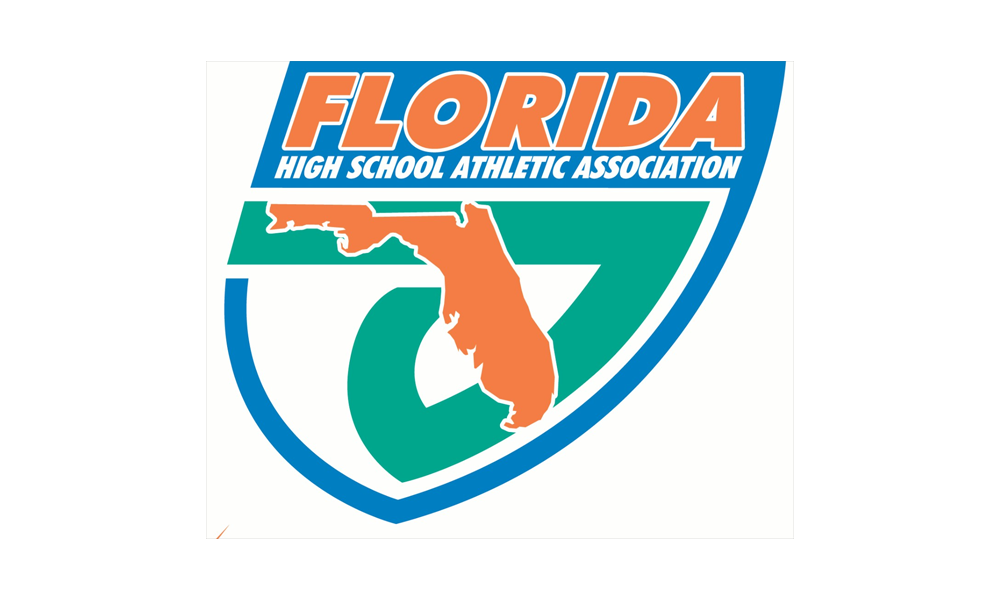 Help support the No. 1 Independent high school sports website in the State of Florida by becoming a FRIEND of FloridaHSFootball.com for as little as $3.00 per month by clicking here.
GAINESVILLE, Fla. — After eight weeks of football, the FHSAA has once again updated the playoff point averages for all teams in all classifications.
There are big changes across the board this week as some teams have entered the projected playoff picture while others have fallen out. In Classes 5A-8A, district record has been taken into consideration for all districts.
For Class 8A, you will find a breakdown of point averages for each team in every region and a projected seeding (including tiebreakers) based upon the guidelines as published by the FHSAA.
REGION 1
DISTRICT 8A-1
| | | |
| --- | --- | --- |
| Point Average | School | District Record |
| 41.71 | Flagler Palm Coast | 2-0 |
| 35.5 | Spruce Creek | 2-1 |
| 30.29 | Mandarin | 1-1 |
| 32.86 | Sandalwood | 1-2 |
| 27.8 | DeLand | 0-2 |
DISTRICT 8A-2
| | | |
| --- | --- | --- |
| Point Average | School | District Record |
| 38.43 | Lake Mary | 4-0 |
| 40.2 | Seminole (Sanford) | 3-0 |
| 34.57 | Oviedo | 2-2 |
| 33.14 | Lake Brantley | 1-3 |
| 32.8 | University (Orange City) | 3-1 |
| 31.38 | Lyman | 1-4 |
| 23 | Winter Springs | 0-4 |
DISTRICT 8A-3
| | | |
| --- | --- | --- |
| Point Average | School | District Record |
| 42.5 | Winter Park | 3-0 |
| 36.17 | Boone | 2-0 |
| 34.66 | Timber Creek | 0-2 |
| 31.5 | University (Orlando) | 1-2 |
| 27 | Colonial | 0-2 |
DISTRICT 8A-4
| | | |
| --- | --- | --- |
| Point Average | School | District Record |
| 40.71 | Wekiva | 2-0 |
| 39.13 | Apopka | 1-1 |
| 34.29 | Evans | 0-2 |
| 34.13 | West Orange | 1-1 |
PROJECTED SEEDS
No. 1 Winter Park
No. 2 Flagler Palm Coast
No. 3 Wekiva
No. 4 Lake Mary
No. 5 Seminole (Sanford)
No. 6 Apopka
No. 7 Boone
No. 8 Spruce Creek
PROJECTED PAIRINGS
No. 8 Spruce Creek vs. No. 1 Winter Park
No. 5 Seminole (Sanford) vs. No. 4 Lake Mary
No. 6 Apopka vs. No. 3 Wekiva
No. 7 Boone vs. No. 2 Flagler Palm Coast
REGION 2
DISTRICT 8A-5
| | | |
| --- | --- | --- |
| 38.57 | Dr. Phillips | 2-0 |
| 35.71 | Olympia | 2-0 |
| 31.17 | Oak Ridge | 2-1 |
| 27.25 | Freedom (Orlando) | 0-3 |
| 26.29 | Cypress Creek | 0-2 |
DISTRICT 8A-6

| | | |
| --- | --- | --- |
| Point Average | School | District Record |
| 39.88 | Riverview (Sarasota) | 5-0 |
| 37.67 | Newsome | 2-1 |
| 34.2 | Manatee | 3-1 |
| 31.33 | Riverview (Riverview) | 1-2 |
| 30.67 | Alonso | 1-3 |
| 29.8 | Palm Harbor University | 0-3 |
| 28.86 | Steinbrenner | 1-3 |
DISTRICT 8A-7
| | | |
| --- | --- | --- |
| Point Average | School | District Record |
| 44 | Osceola (Kissimmee) | 2-0 |
| 37.83 | Ridge Community | 1-1 |
| 35.71 | Gateway | 2-1 |
| 33.5 | George Jenkins | 0-2 |
| 26 | Haines City | 0-2 |
DISTRICT 8A-8
| | | |
| --- | --- | --- |
| Point Average | School | District Record |
| 45.3 | Vero Beach | 2-0 |
| 37 | Centennial | 0-2 |
| 35.6 | Treasure Coast | 1-1 |
| 33.8 | Fort Pierce Central | 1-1 |
PROJECTED SEEDS
No. 1 Vero Beach
No. 2 Osceola (Kissimmee)
No. 3 Riverview (Sarasota)
No. 4 Dr. Phillips
No. 5 Ridge Community
No. 6 Newsome
No. 7 Centennial
No. 8 Olympia
PROJECTED PAIRINGS
No. 8 Olympia vs. No. 1 Vero Beach
No. 5 Ridge Community vs. No. 4 Dr. Phillips
No. 6 Newsome vs. No. 3 Riverview (Sarasota)
No. 7 Centennial vs. No. 2 Osceola (Kissimmee)
REGION 3
DISTRICT 8A-9
| | | |
| --- | --- | --- |
| Point Average | School | District Record |
| 40 | Palm Beach Central | 2-0 |
| 38.57 | Seminole Ridge | 2-1 |
| 33.17 | Palm Beach Gardens | 1-1 |
| 32.43 | Wellington | 1-2 |
| 25.83 | Jupiter | 0-2 |
DISTRICT 8A-10
| | | |
| --- | --- | --- |
| Point Average | School | District Record |
| 37.67 | Atlantic (Delray Beach) | 4-0 |
| 35.57 | Park Vista | 4-1 |
| 31.14 | Boca Raton | 3-1 |
| 31 | Santaluces | 2-2 |
| 29.57 | Spanish River | 2-3 |
| 22.83 | John I. Leonard | 0-4 |
| 22 | Lake Worth | 0-4 |
DISTRICT 8A-11

| | | |
| --- | --- | --- |
| Point Average | School | District Record |
| 35.5 | Monarch | 3-0 |
| 37.86 | Deerfield Beach | 2-0 |
| 31.2 | Douglas | 1-1 |
| 29.33 | Taravella | 0-3 |
| 29.2 | Piper | 1-1 |
| 23 | Coral Springs | 0-2 |
DISTRICT 8A-12

| | | |
| --- | --- | --- |
| Point Average | School | District Record |
| 38.67 | Miramar | 4-0 |
| 39.57 | Plantation | 4-1 |
| 37.43 | Western | 3-1 |
| 34.33 | South Plantation | 3-1 |
| 31.5 | Cypress Bay | 0-4 |
| 30.33 | Everglades | 1-3 |
| 28.86 | Flanagan | 0-5 |
PROJECTED SEEDS
No. 1 Palm Beach Central
No. 2 Miramar
No. 3 Atlantic (Delray Beach)
No. 4 Monarch
No. 5 Plantation
No. 6 Seminole Ridge
No. 7 Deerfield Beach
No. 8 Western
PROJECTED PAIRINGS
No. 8 Western vs. No. 1 Palm Beach Central
No. 5 Plantation vs. No. 4 Monarch
No. 6 Seminole Ridge vs. No. 3 Atlantic (Delray Beach)
No. 7 Deerfield Beach vs. No. 2 Miramar
REGION 4
DISTRICT 8A-13
| | | |
| --- | --- | --- |
| Point Average | School | District Record |
| 36.17 | North Miami | 3-0 |
| 32.67 | North Miami Beach | 2-1 |
| 30.67 | Hialeah | 1-2 |
| 29.33 | Dr. Krop | 1-2 |
| 29.67 | American | 2-1 |
| 22.67 | Hialeah Gardens | 0-3 |
DISTRICT 8A-14
| | | |
| --- | --- | --- |
| Point Average | School | District Record |
| 42.14 | Columbus | 2-0 |
| 37.33 | Miami | 1-1 |
| 33.14 | Coral Gables | 2-1 |
| 27.2 | Miami Coral Park | 0-1 |
| 26.2 | Miami Beach | 0-2 |
DISTRICT 8A-15

| | | |
| --- | --- | --- |
| Point Average | School | District Record |
| 38.17 | Belen Jesuit | 3-0 |
| 30.67 | Ferguson | 2-0 |
| 29.67 | Southwest Miami | 1-2 |
| 28.83 | Braddock | 2-1 |
| 27.67 | Coral Reef | 1-2 |
| 19.67 | Varela | 0-3 |
DISTRICT 8A-16
| | | |
| --- | --- | --- |
| Point Average | School | District Record |
| 41.5 | South Dade | 2-0 |
| 40.67 | Miami Palmetto | 1-1 |
| 37.8 | Miami Southridge | 2-0 |
| 36 | Homestead | 1-1 |
| 31.5 | Miami Killian | 0-3 |
PROJECTED SEEDS
No. 1 Columbus
No. 2 South Dade
No. 3 Belen Jesuit
No. 4 North Miami
No. 5 Miami Palmetto
No. 6 Miami Southridge
No. 7 Miami
No. 8 Homestead
PROJECTED PAIRINGS
No. 8 Homestead vs. No. 1 Columbus
No. 5 Miami Palmetto vs. No. 4 North Miami
No. 6 Miami Southridge vs. No. 3 Belen Jesuit
No. 7 Miami vs. No. 2 South Dade