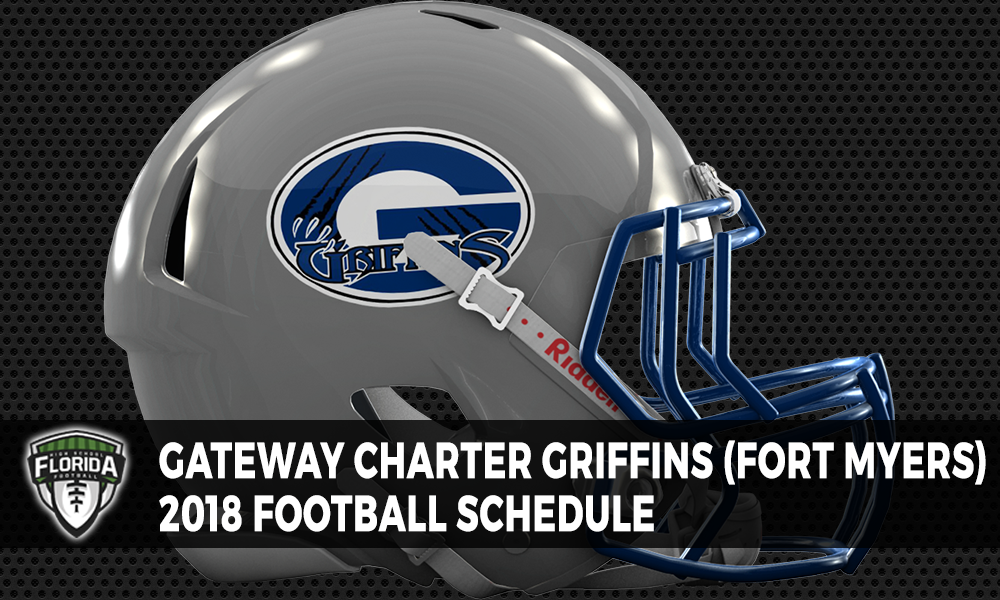 Help support the No. 1 Independent high school sports website in the State of Florida by becoming a FRIEND of FloridaHSFootball.com for as little as $3.00 per month by clicking here.
GATEWAY CHARTER GRIFFINS (FORT MYERS)
Head Coach: Benjamin Daley
Region: Independent (Sunshine State Athletic Conference – Coral League – Atlantic Division)
Home Stadium: Home games TBD
2018 SCHEDULE
All game times 7 p.m. Eastern unless noted.
* – Division Contest
Aug 24 – Oasis
Aug 31 – Jupiter Christian*
Sep 7 – St. John Neumann
Sep 14 – @ Community School (Naples)
Sep 21 – Inlet Grove*
Sep 29 (Sat) – @ Berean Christian at Wellington High
Oct 5 – OPEN
Oct 12 – Jordan Christian Prep
Oct 19 – Marco Island Academy
Oct 26 – SSAC Playoffs
Nov 2 – SSAC Playoffs
Nov 8 – SSAC Playoffs
Nov 17 – SSAC Championship