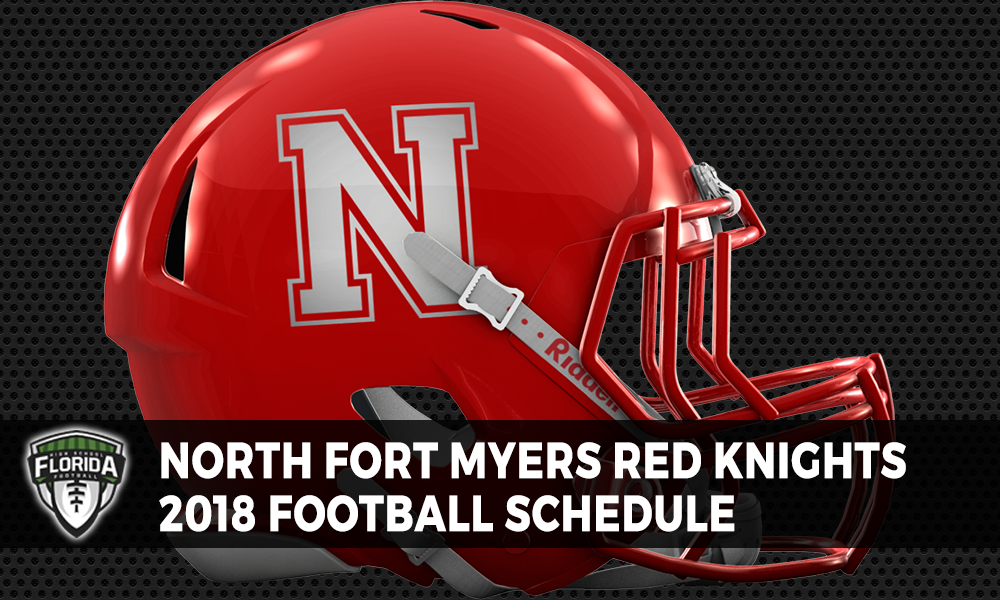 Help support the No. 1 Independent high school sports website in the State of Florida by becoming a FRIEND of FloridaHSFootball.com for as little as $3.00 per month by clicking here.
NORTH FORT MYERS RED KNIGHTS
Head Coach: Dwayne Mack
District: Class 6A-District 10
Home Stadium: Moody Field
2018 SCHEDULE
All game times 7:30 p.m. Eastern unless noted. (B) indicates 3 bonus points for playing a playoff team from 2015 or 2016.
* – District Contest
Aug 24 – @ Riverdale
Aug 31 – @ Fort Myers (B)
Sep 7 – Palmetto Ridge (B)
Sep 14 – Island Coast*
Sep 21 – OPEN
Sep 28 – Port Charlotte* (B)
Oct 5 – Dunbar (B)
Oct 12 – @ Charlotte* (B)
Oct 19 – Ida Baker*
Oct 26 – @ Cape Coral,* 7
Nov 2 – @ South Fort Myers (B)
Bonus Points: 18