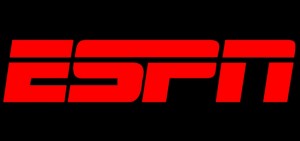 ESPN is giving Florida teams a huge gift to start the season as seven teams from across the state will appear on one ESPN's channels between August 23 through August 25. Some games of the games will count and while others won't, they nonetheless should be a lot of fun to watch.
The eight teams slated to be a part of ESPN's HS Football coverage are:
American Heritage (Plantation)

Apopka
Booker T. Washington
Cypress Bay
Homestead
Lincoln
University Christian
University School
For American Heritage (Plantation), Homestead, Lincoln and University Christian, this will be the first time they will have appeared in a game on any of the ESPN networks.
Here is the schedule line up involving the teams listed above:
Friday, August 23

Saturday, August 24
Apopka at Byrnes (SC) – ESPN – Kickoff: Noon
University Christian at Highlands (KY) – ESPNU – Kickoff: 3:30 PM
Lincoln vs. South Gwinnett (GA) – ESPN  – Kickoff: 3:30 PM
Booker T. Washington vs. Norcross (GA) – ESPN – Kickoff: 7:00 PM
Sunday, August 25
University School at Homestead (at Cypress Bay High)* – ESPNU – Kickoff 11:00 AM

American Heritage (Plantation) at Cypress Bay* – ESPN – Kickoff: 3:00 PM
* – Kickoff classic game; does not count towards teams regular season win-loss average