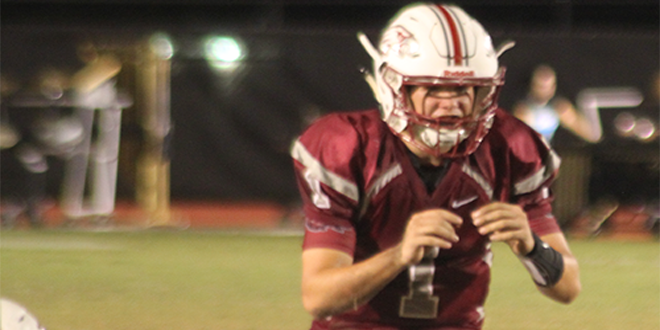 Name

Tyler Goodman

Year

2018

Primary Position

QB

Secondary Position

N/A

School

Douglas (Parkland)

Height

6'0″

Weight

185
Name

Tyler Goodman

Year

2018

Primary Position

QB

Secondary Position

N/A

School

Douglas (Parkland)

Height

6'0″

Weight

185
.
Schools Tyler Is Interested In

Tyler is interested in playing for any college that wants him on his team.

 

 

Schools Tyler Has An Offer From

Tyler currently has no offers to report.

 

 
Anticipated College Major: Mechanical Engineering
Most memorable game to date: When Douglas beat Coral Springs after 7 years.
Athlete you model your game after: Aaron Murray because he was my first true favorite quarterback.
What are your intangibles: I care about my team more than myself. I play hard for my team and my family.
Greatest High School Achievement: Starting as quarterback my sophomore year.
What are your plans and goals for this offseason: To get bigger and stronger, and be an elite quarterback.
What goals do you have for the upcoming 2016 season: Win districts.
Statistics:
2015: 1,019 passing yards, 14 passing TDs, 1 rushing TD