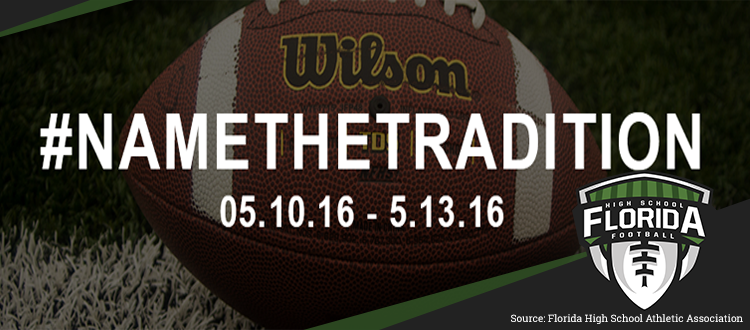 GAINESVILLE – In an effort to find an official name for the FHSAA Football State Championships, the FHSAA set out two weeks ago in launching the #NameTheTradition contest, which involved fans of Florida high school football submitting names.
After having over 425 entries submitted to the FHSAA, the final five final finalists were selected from a panel of blue ribbon prep sports writers around the state (for disclosure, I was asked to be on the panel and graciously accepted).
The Final Five Finalists for the #NameTheTradition Contest include:
Drive To December
Gridiron Glory Series
The Great Eight
Destination December
Stairway to State
Fans can vote from now until Friday May 13, by visiting FHSAA.org or clicking here to vote. Only one vote per person/email address is accepted.
The FHSAA plans on announcing the new official name of the FHSAA Football State Championships on Monday, May 16.