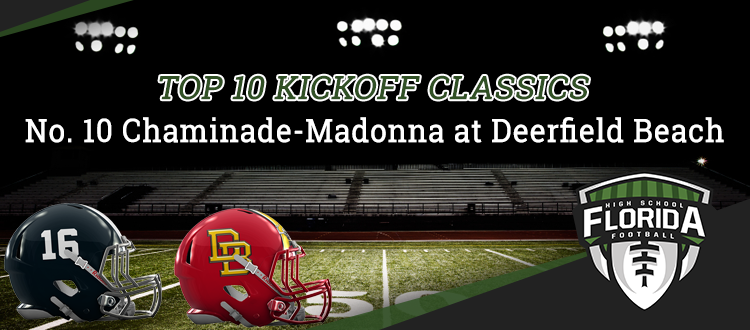 10. Chaminade-Madonna at Deerfield Beach
When: Saturday, 7:00 p.m.
Where: Butler Stadium, Deerfield Beach
Why: This game was almost considered a wash as a potential big kickoff classic after the unexpected resignation of Chaminade-Madonna head coach Jason Milgrom right before the opening of fall practices. However, the Lions bounced back quickly hiring former Hallandale coach Dameon Jones to keep the team together this season. As such, this game will have a real feel to as both the Lions and Bucks prepare to embark on a season that has been scheduled even tougher than the previous season. Both teams have enough talent they could be worthy contenders for the state championships in their respective classifications, but before they can think about that, they need to get prepared for with this game.
Predictions
USA TODAY HSS Score Predictor: Deerfield Beach 28, Chaminade-Madonna 13
Josh's Prediction: Deerfield Beach 28, Chaminade-Madonna 21
Who do you think will win this game?