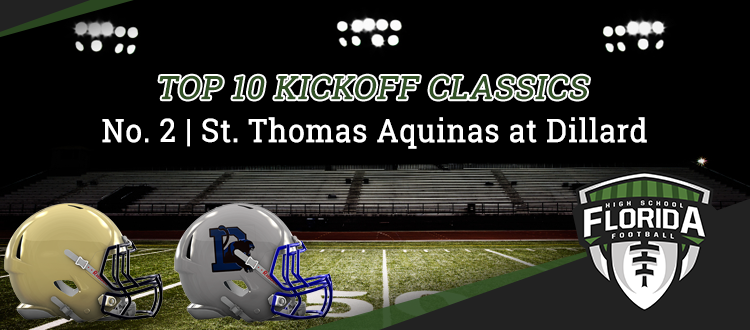 2. St. Thomas Aquinas at Dillard
When: Thursday, 7:00 p.m.
Where: Otis Gray Jr. Memorial Stadium, Fort Lauderdale
Why: This has become an annual rivalry kickoff classic between the two Fort Lauderdale programs, which both tend to treat this like a real game. The Raiders are currently ranked No. 1 by both USA TODAY and MaxPreps and while this game doesn't count for either team, the national rankings pundits are going to be watching these games closely. Dillard will have a new offensive coordinator in Coach Jenkins who is going to show off some of what we can expect from the Panthers in this game. Expect pride to be running high in this game as both teams prepare for their season openers next week.
Predictions: 
USA TODAY HSS Score Predictor: St. Thomas Aquinas 40, Dillard 7
Josh's Prediction: St. Thomas Aquinas 35, Dillard 17
Who do you think will win?