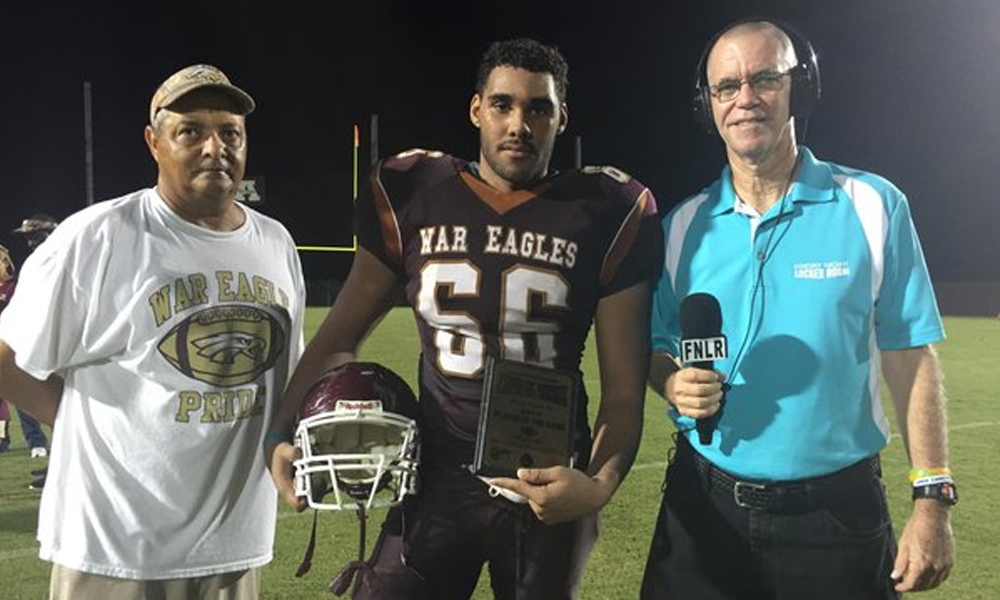 Help support the No. 1 Independent high school sports website in the State of Florida by becoming a FRIEND of FloridaHSFootball.com for as little as $3.00 per month by clicking here.
Randy Hallock is hanging up the whistle at the end of the season.
The Astronaut High football coach announced yesterday he was retiring from coaching in a letter released by the school to fans, according to Florida Today.
Hallock who has been the coach for the War Eagles for 19 seasons, said he takes responsibility and shoulders the "hard times" the team has experienced over the last few years.
I am a War Eagle, through and through. I grew up in this community and absolutely love this place. I want nothing but the VERY best for our school and our entire community. I have let you all down, and for that I apologize. Astronaut deserves a better product than what we have put on the field Friday nights this season. I absolutely love and care about all the players and families that have come through our school over the years, and this saddens me terribly.
Randy Hallock in a letter sent out to fans
As a graduate of Astronaut and nearby UCF in Orlando, Hallock has guided his War Eagle teams to the playoffs 13 times, including its latest appearance last season as a district runner-up in District 4A-5 and a state runner-up finish in Class 3A in 2000.
In total, Hallock has won 131 games as the head coach at Astronaut.
Currently, no timetable has been set to hire a new head coach and no advertisement of the position has been posted as of yet on the FHSAA website.
Astronaut is currently 1-6 on the season with two games remaining and has already been eliminated from playoff contention.