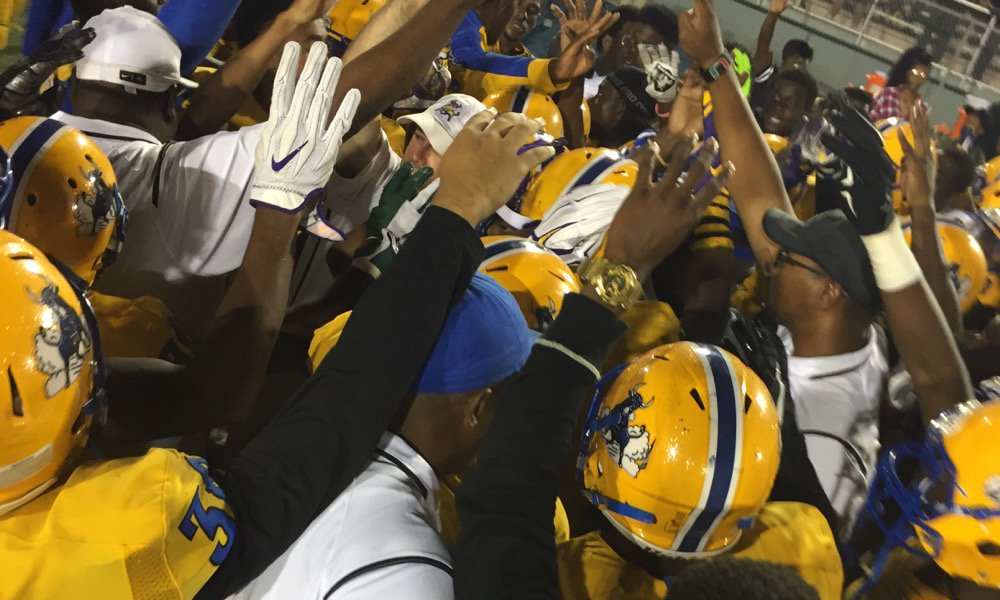 Help support the No. 1 Independent high school sports website in the State of Florida by becoming a FRIEND of FloridaHSFootball.com for as little as $3.00 per month by clicking here.
Miami Northwestern's two-point conversion to defeat Miami Central 45-44 in overtime last week has been catching a ton of attention from fans not only in Florida but around the nation.
It was the first win by Miami Northwestern over Miami Central since 2009.
Check out the Top 10 Plays of the Week from ScoreStream, featuring the play.
ADDED BONUS: Video from the end zone from Miami Herald's Andre Fernandez showing the dramatic play.
Here's the game winner by Kai Henry. 45-44 Northwestern beats @Roc__Nation @Dc_22k @HeraldSports pic.twitter.com/o1g8JhFw0X

— Andre Fernandez (@AndreMHsports) October 15, 2016